Infrastructure & Facilities
Infrastructure & Facilities
Infrastructure
College Campus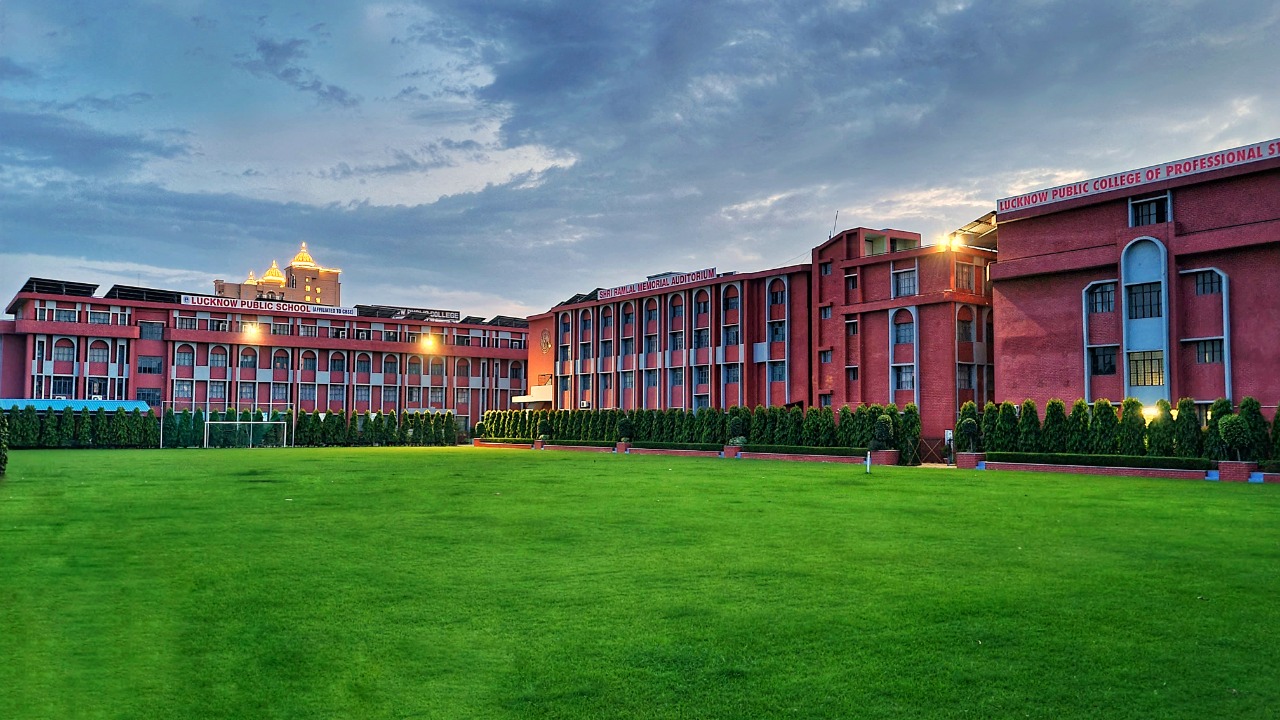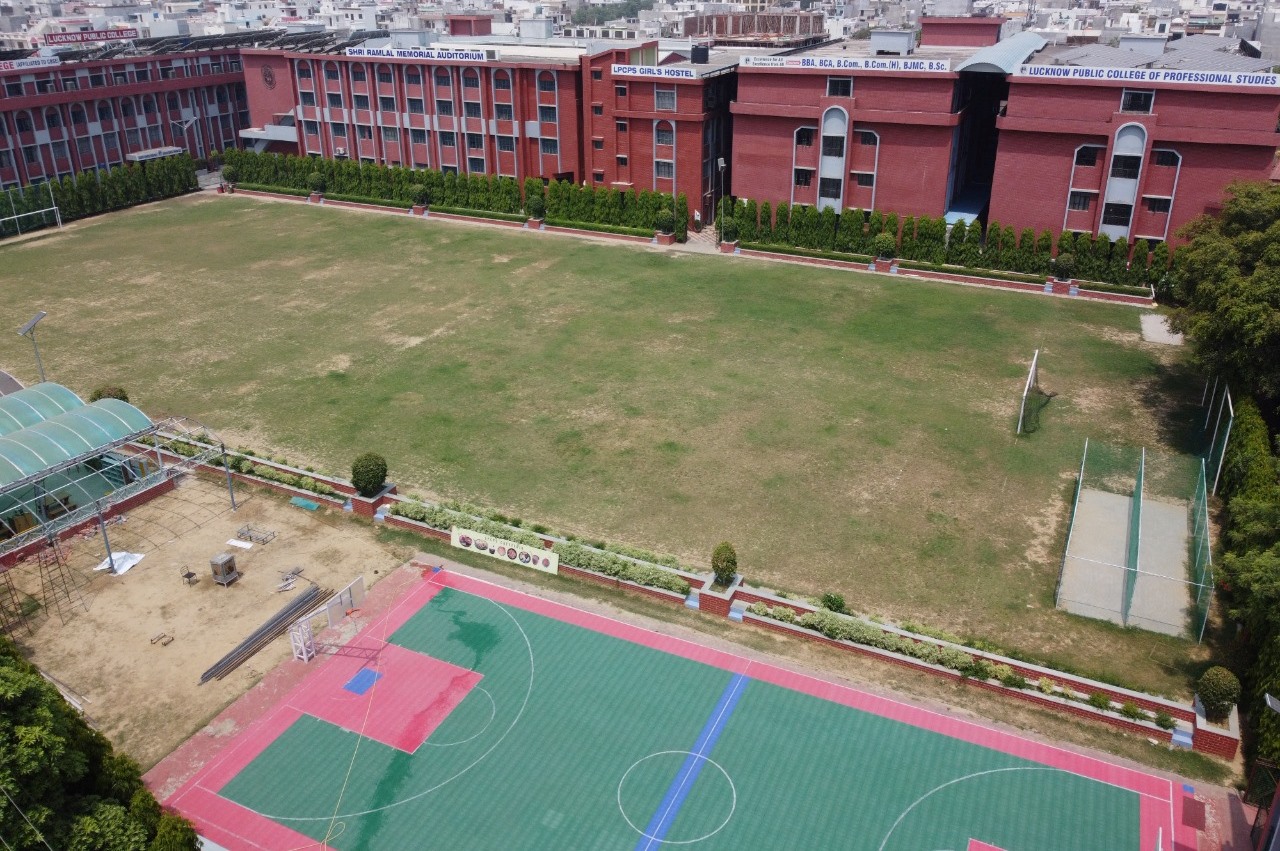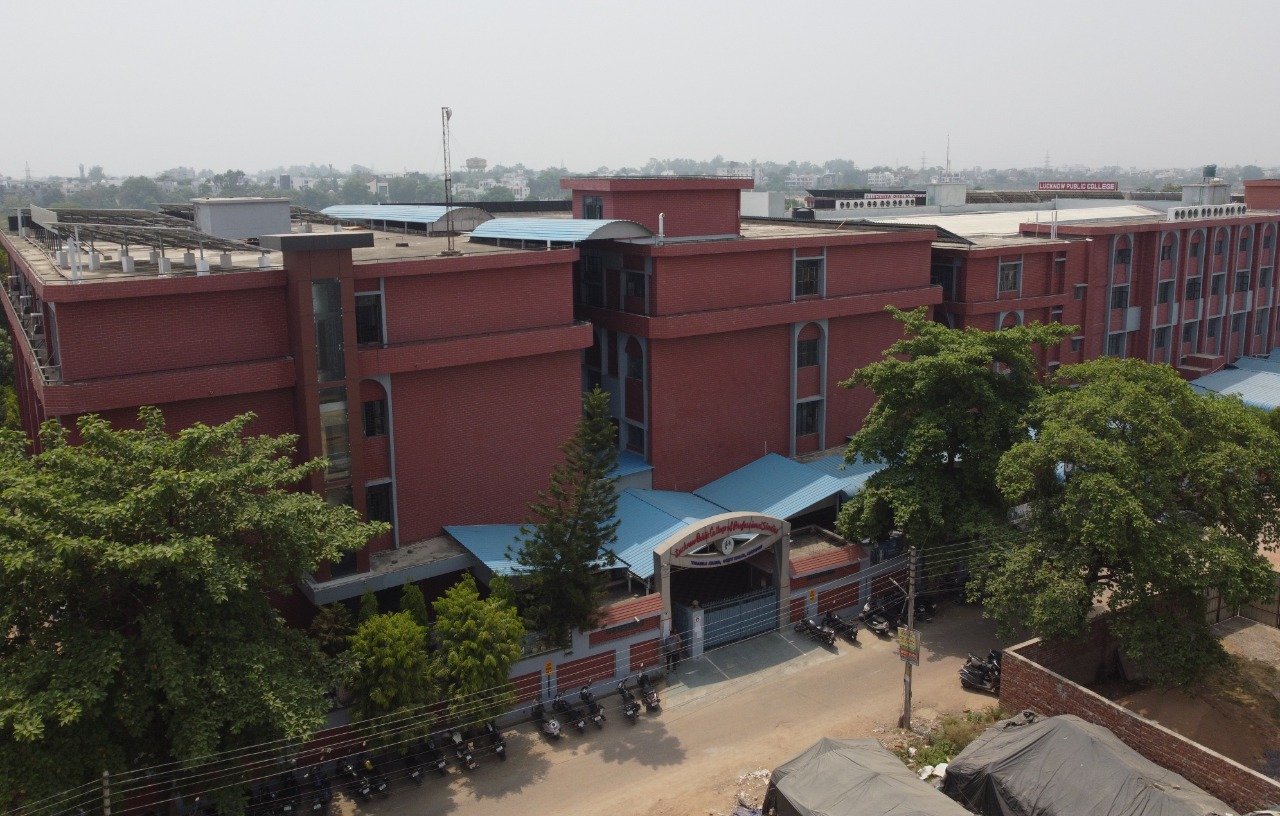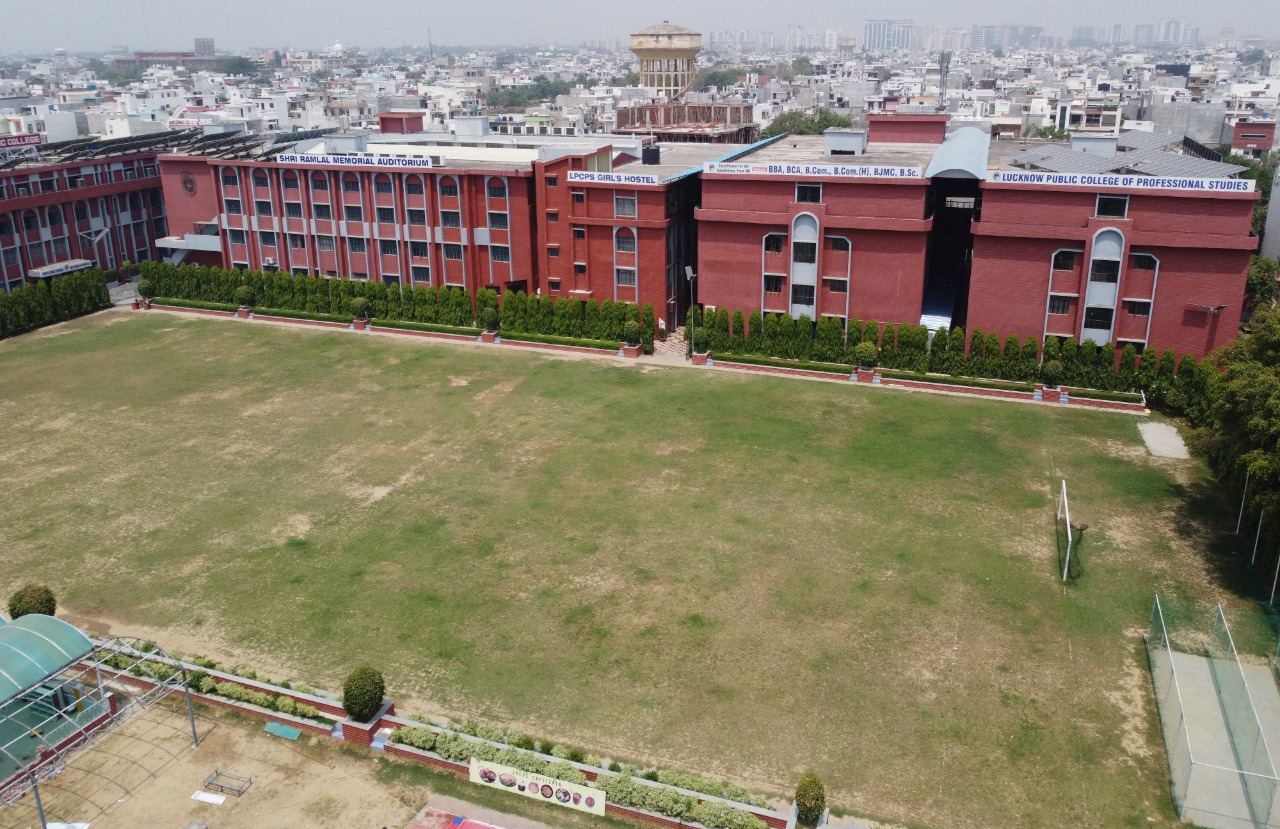 LPCPS is strategically placed at Gomti Nagar, Vinamra Khand which is hub to many important industries like TCS and gives very hands on approach to students to a very large number of academic and development institutions. The institute's campus is spread over a landscaped. 6-acres site. The campus is fully residential equipped with participant's hostels, mess, lecture halls, seminar rooms, library, faculty and administrative offices, auditorium and other support facilities.
Conference Hall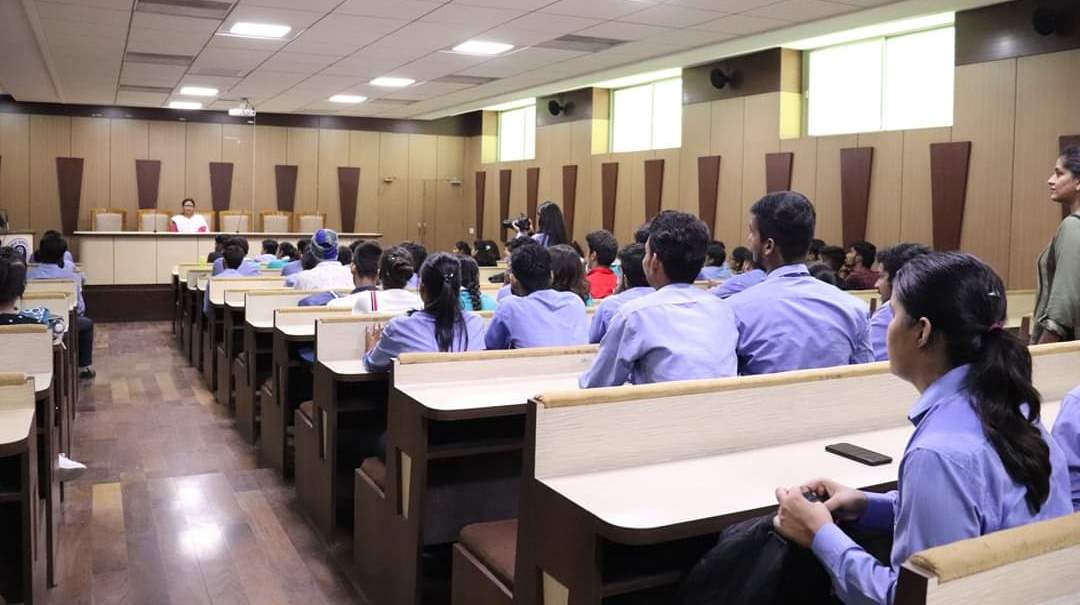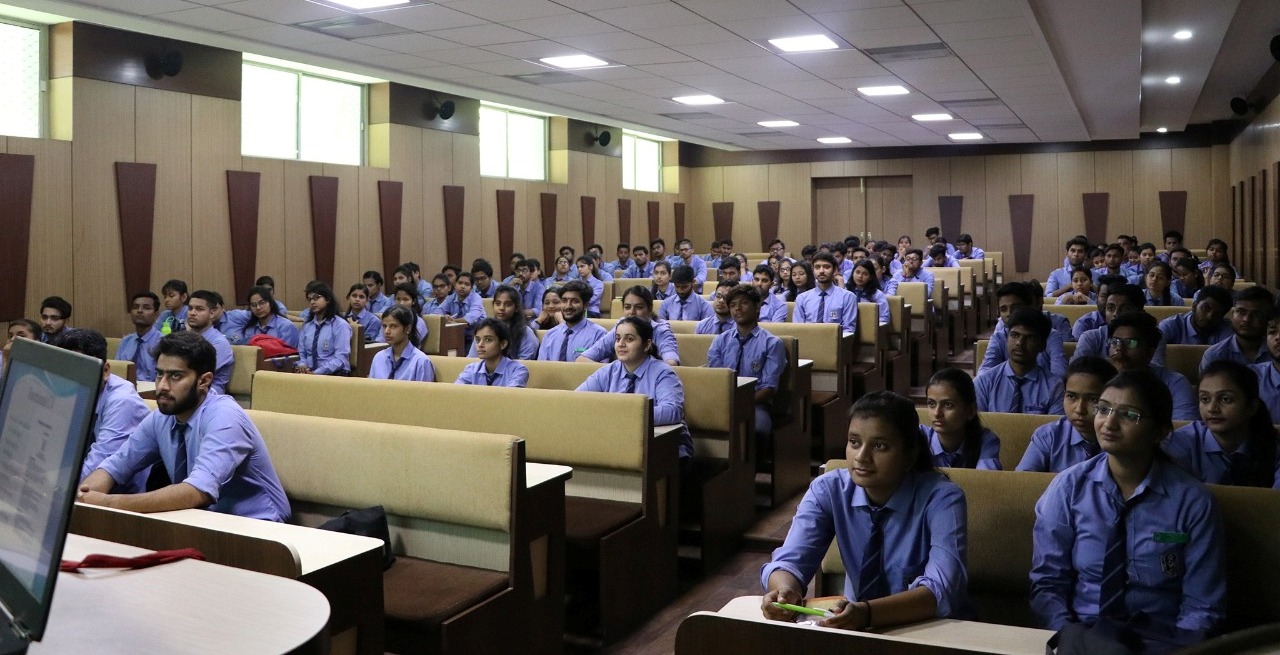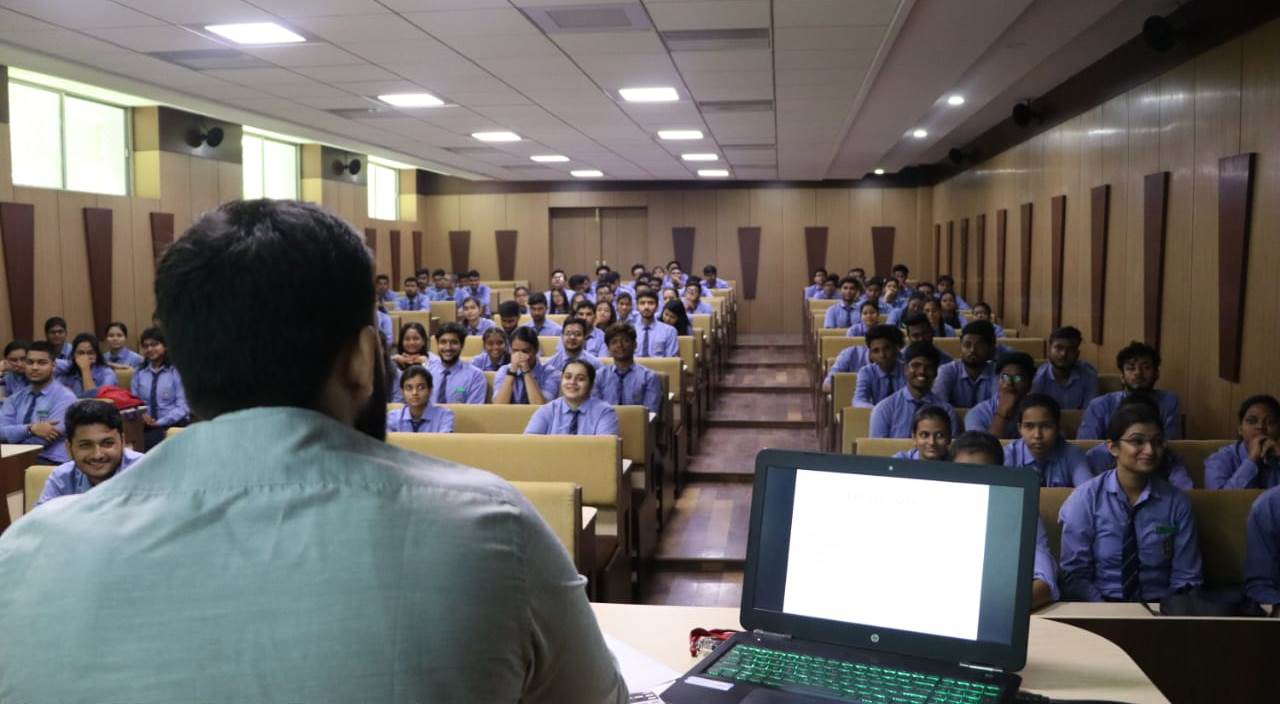 In the era of modern education, conference rooms are inevitable as they are collaboration station and training ground for students, faculty members, research scholars etc. They serve as mission launch-pads.
Realising its importance, Institute has a air-conditioned conference hall to enhance learning process and accommodate wide variety of events with a seating capacity of 150 people at a time. It is equipped with audio-visual facilities, projector screen and an excellent sound system.
It serves purposes like Briefing of HR, Workshops, Guest Lectures, Faculty Development Programme, Group Discussions, Seminars etc.
Auditorium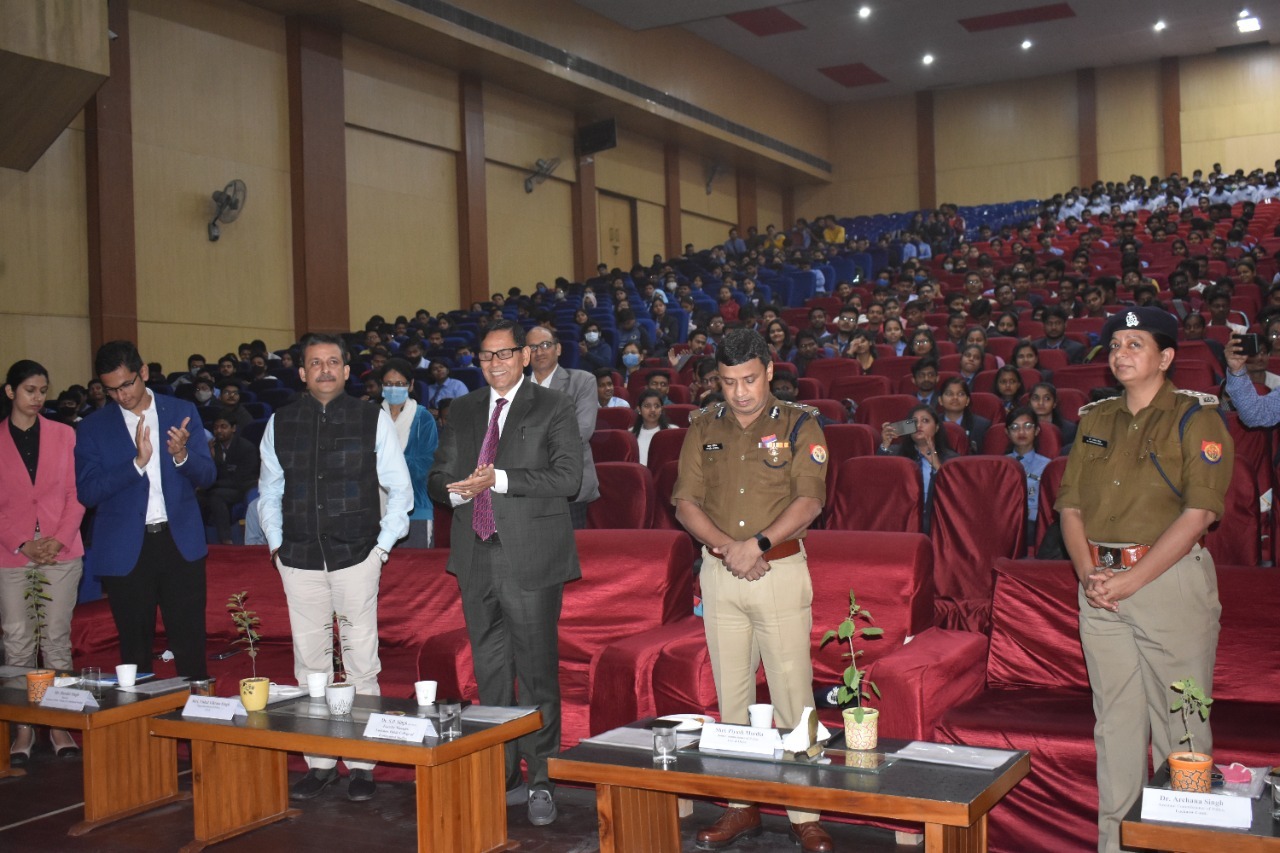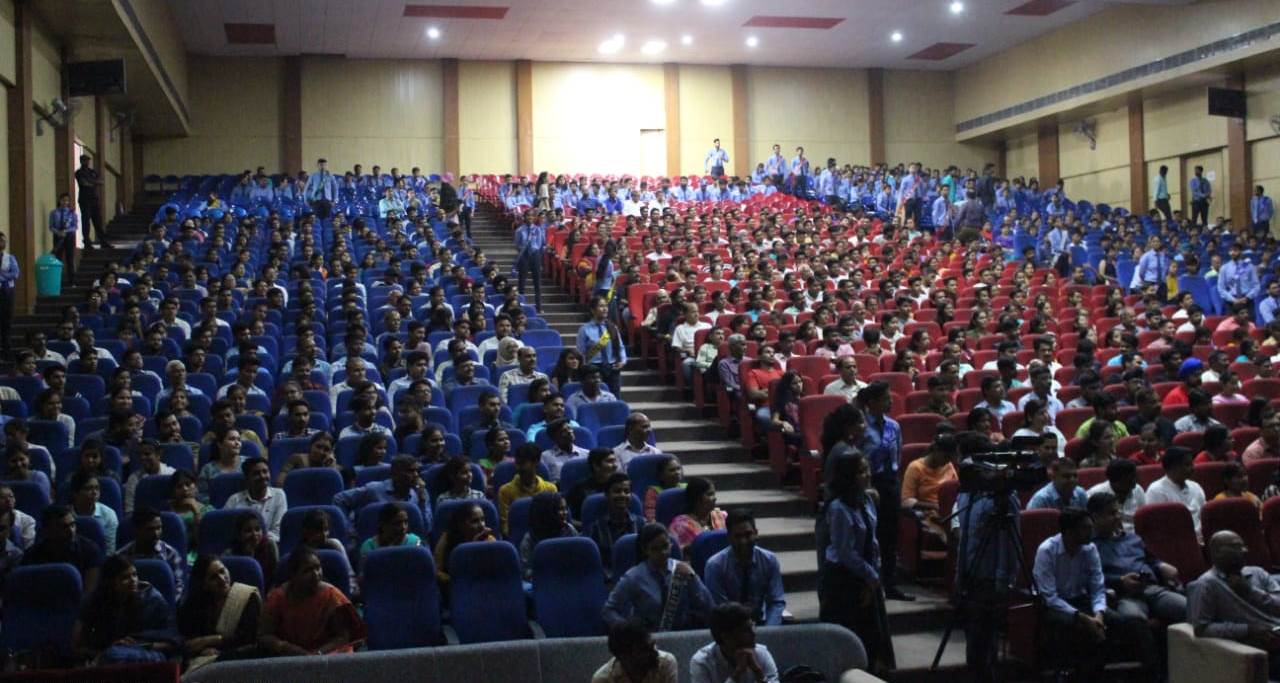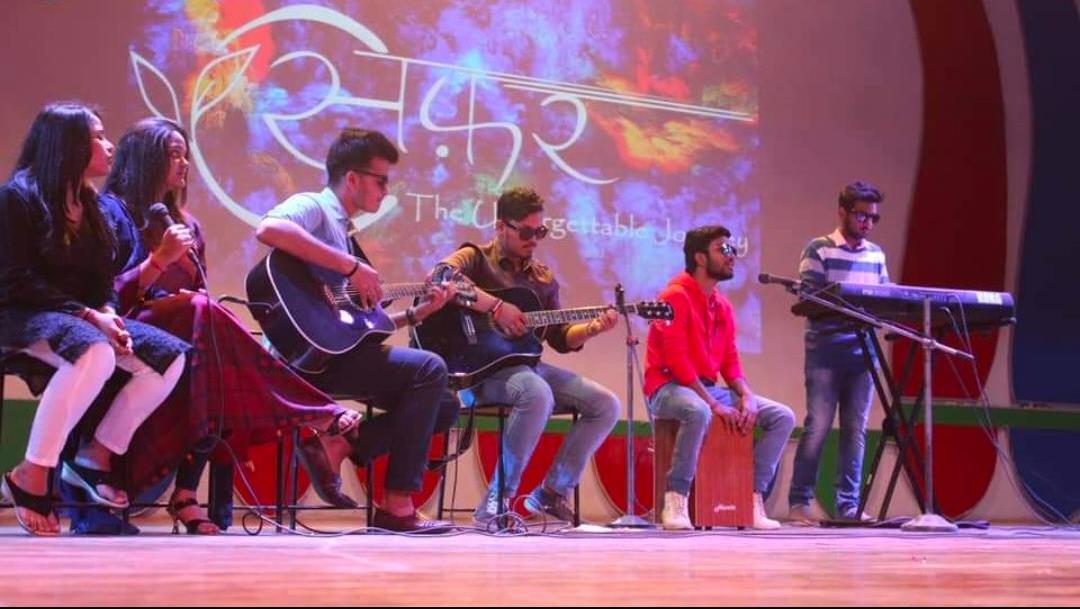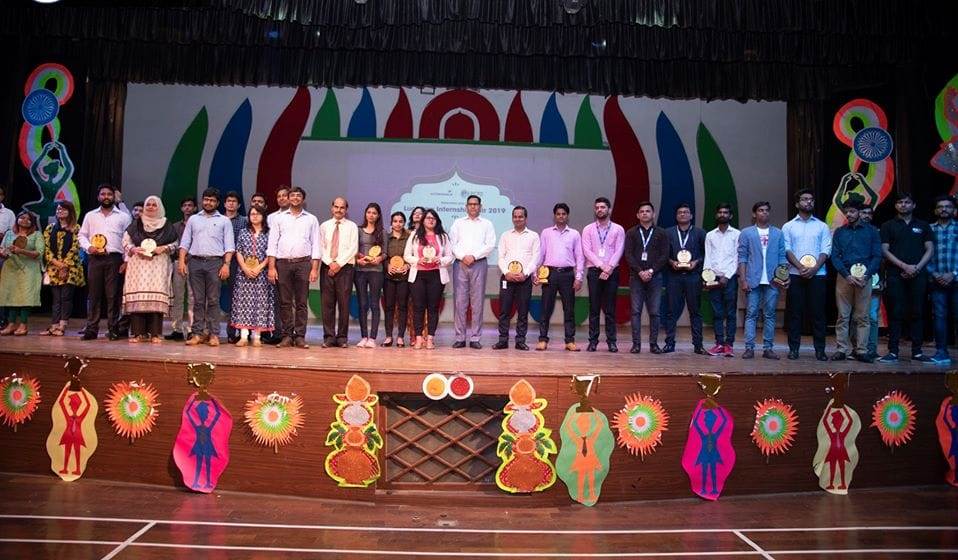 A central and an important space of LPCPS is the Auditorium which is extensively used by the students for extra-curricular activities and academic activities. The auditorium has a seating capacity of over 1500 people. The large stage, the flexible and advance lighting facilities, good air-conditioning systems, full-fledged audio-visual equipments and best acoustical design makes the auditorium unique in its own way. The LPCPS auditorium provides a space to all the talented artist and brains to develop themselves. The Auditorium is used for various formal events and informal events such as Seminars, Workshops, Felicitation Ceremony, Orientation, Degree Distribution Ceremony, Fresher's Party, Farewell, Alumni Meet, etc.
LIBRARY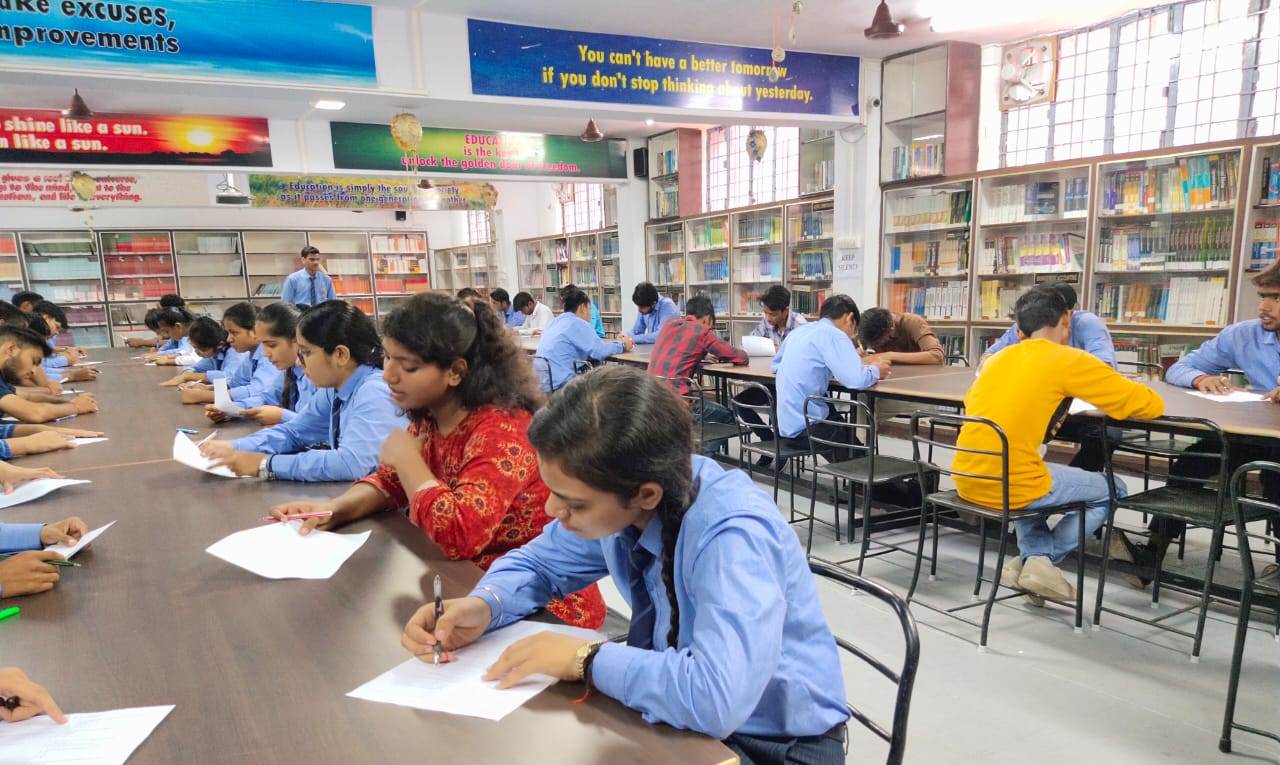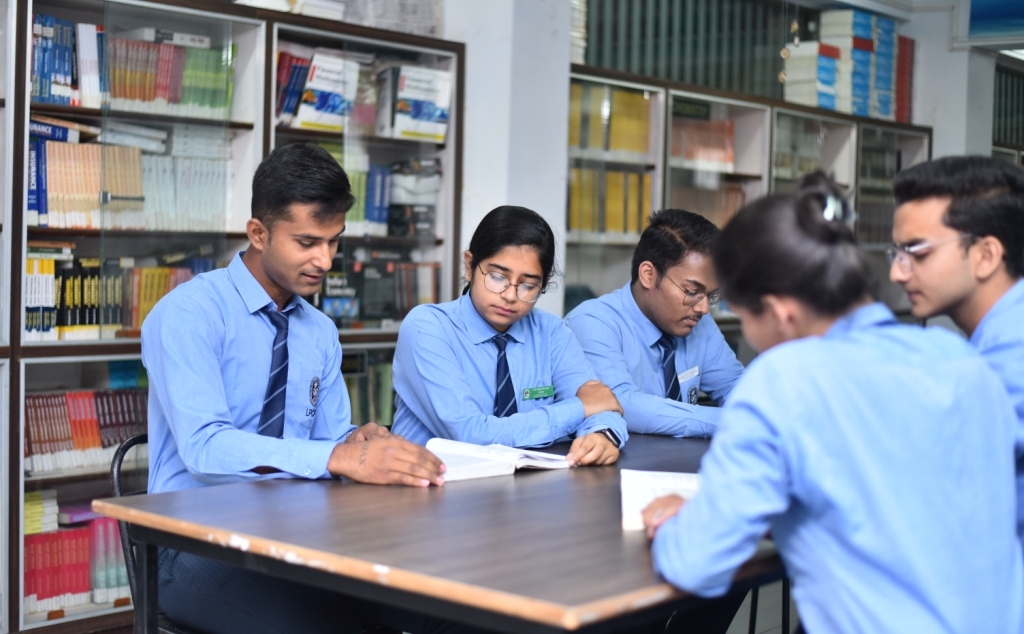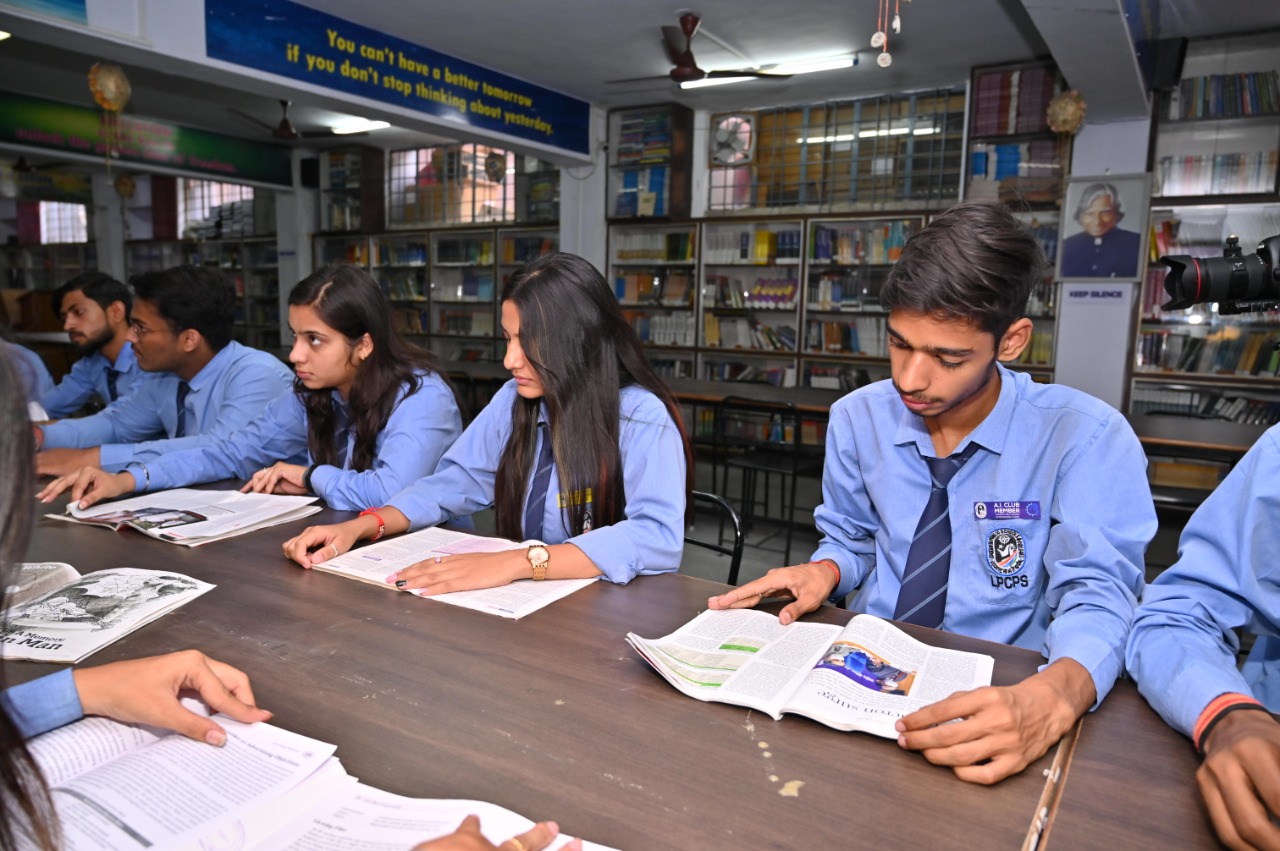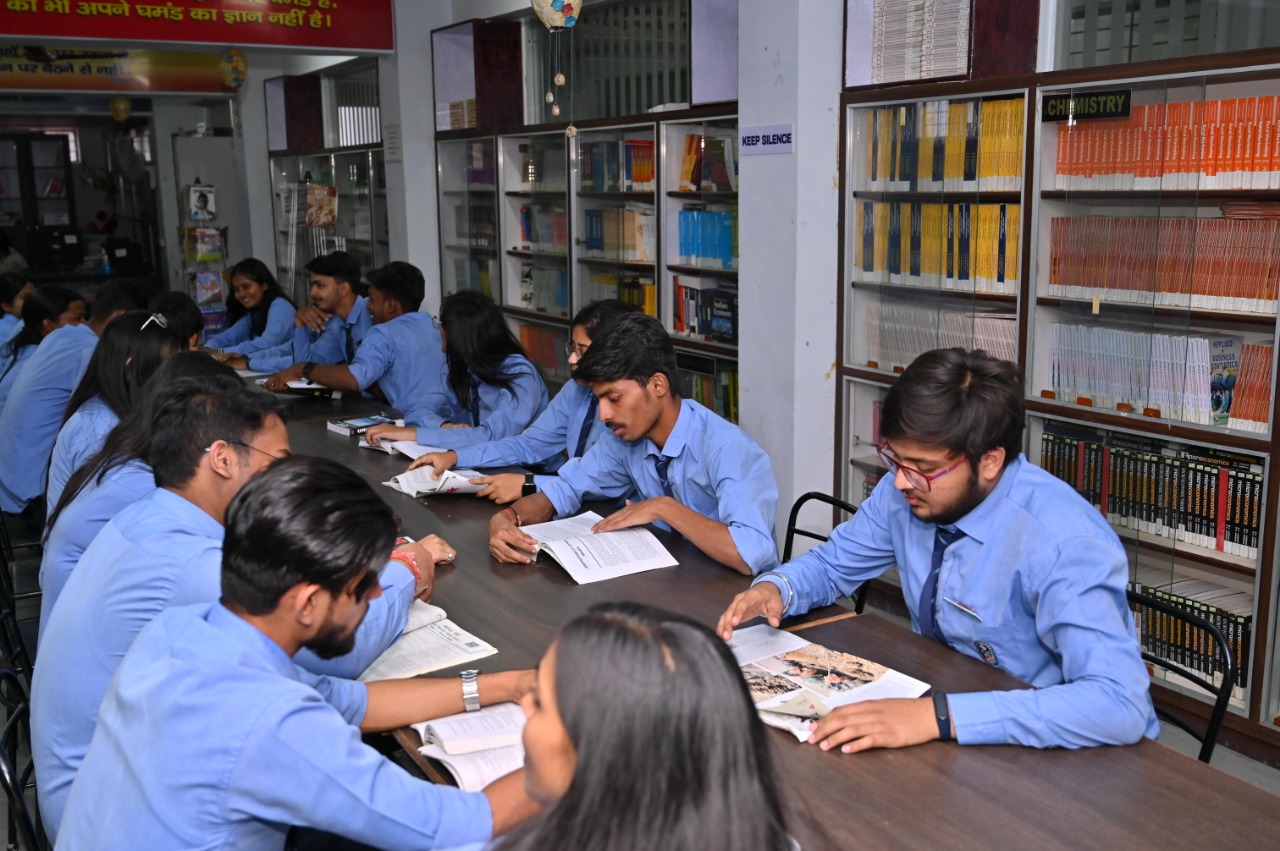 The Swami Vivekananda Library is located in basement of the main campus. The main library is functioning in A block. The library area is 241.81 Sqf (224.157). And the Library spacious seating capacity of 100 students. This library also has 19869 books, 14 computers and one projector. Library is fully automated with leading library management software solutions, KOHA which give a user-friendly interface for searching resources in the library, along with its positions and availability statuses.
Computer Lab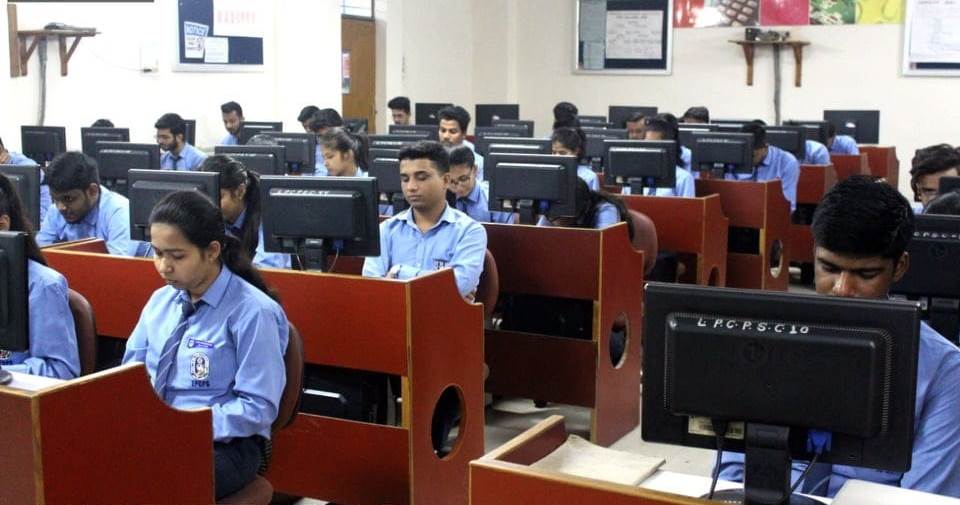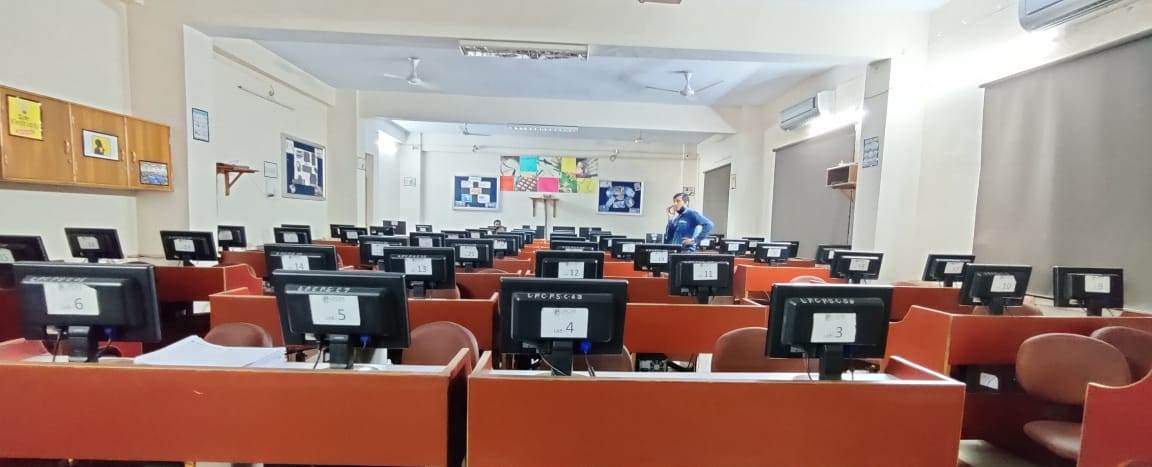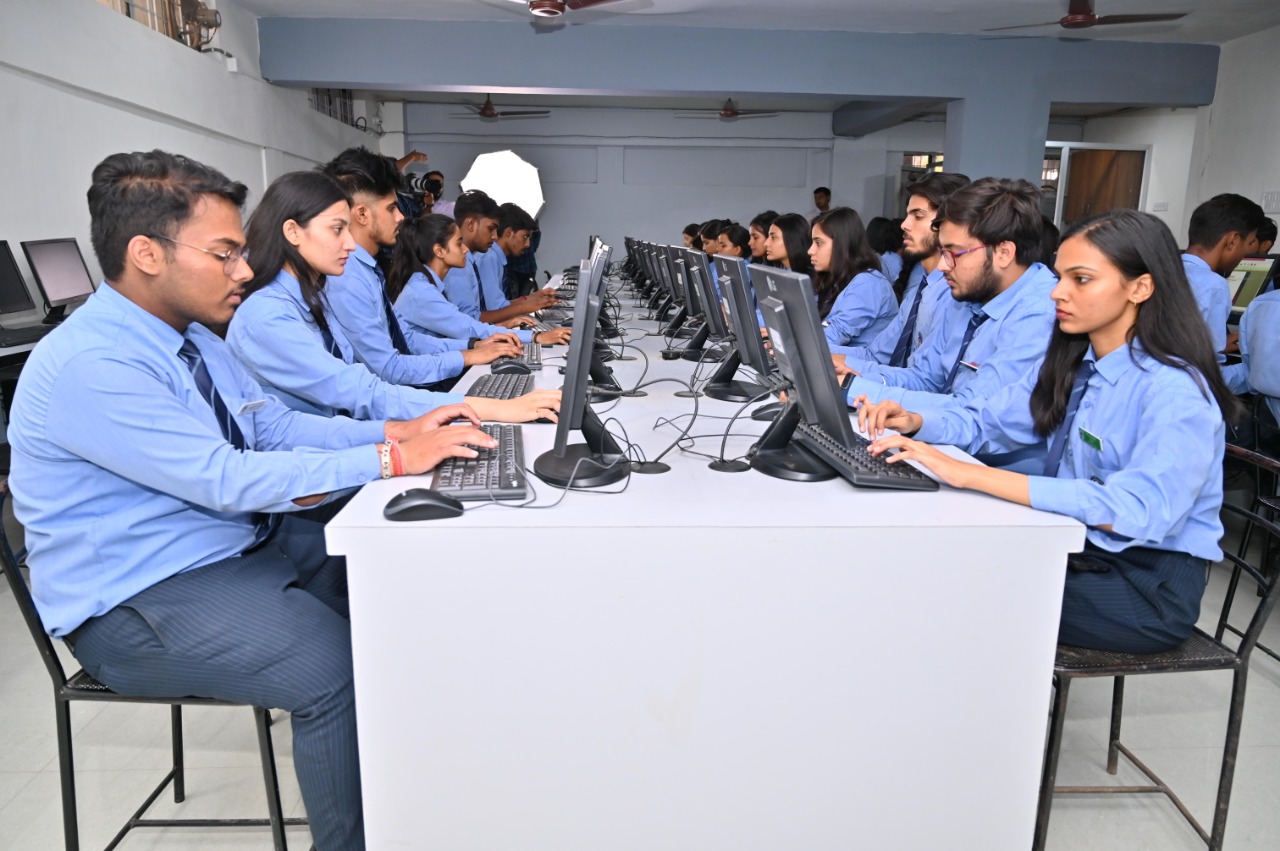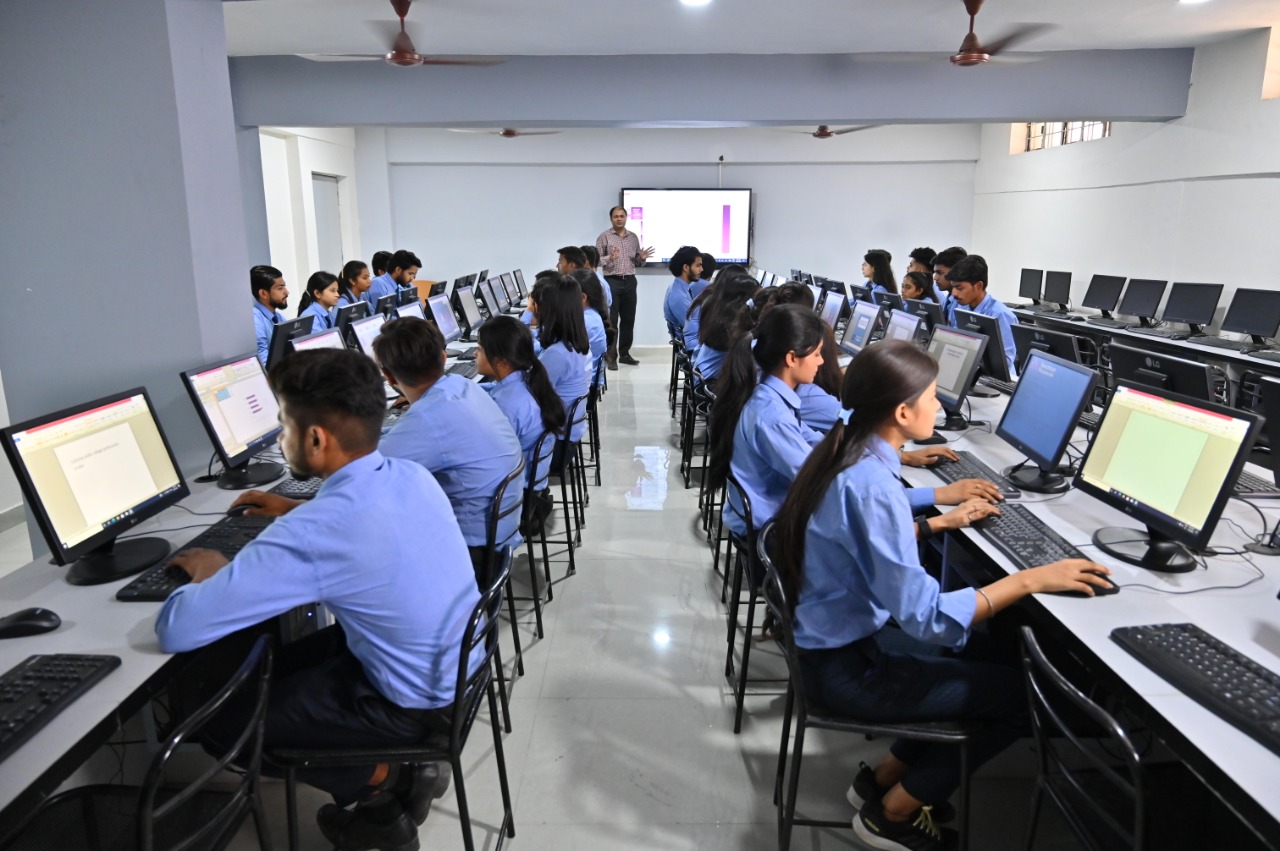 LPCPS wants all its students to be conversant with modern learning aids. The big air conditioned two computer labs, which can accommodate 60 students individually with a ratio of 1:1 in each lab. Lab has Wi-Fi facility as well as PCs are also connected with LAN. Faculties and Lab Assistant are always ready to provide helping hand to students.
The lab is equipped with projector, scanners, printers and gives free access of internet to all the students. Here, they can learn and refine their professional skills and knowledge such as; programming, automation, robotics etc., which helps them in their career.
Chemistry Lab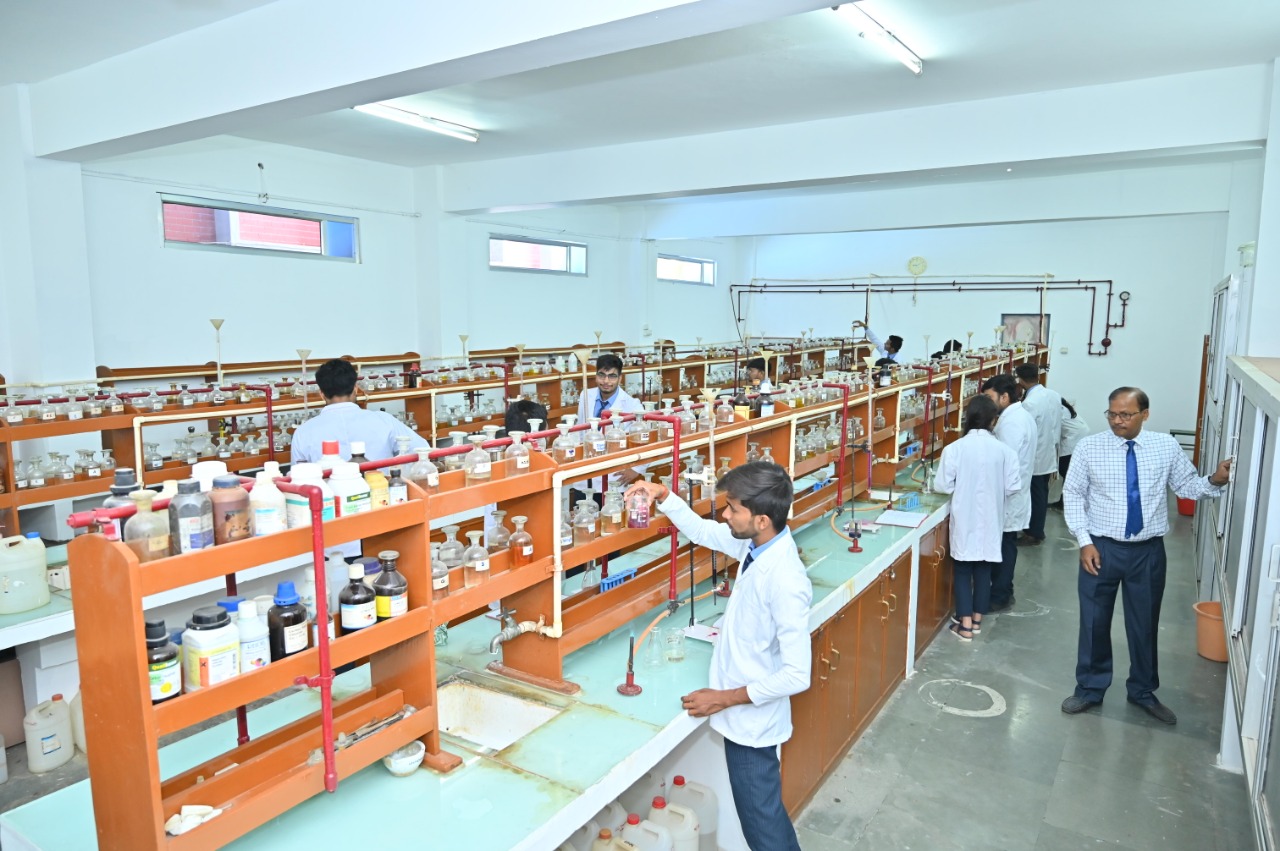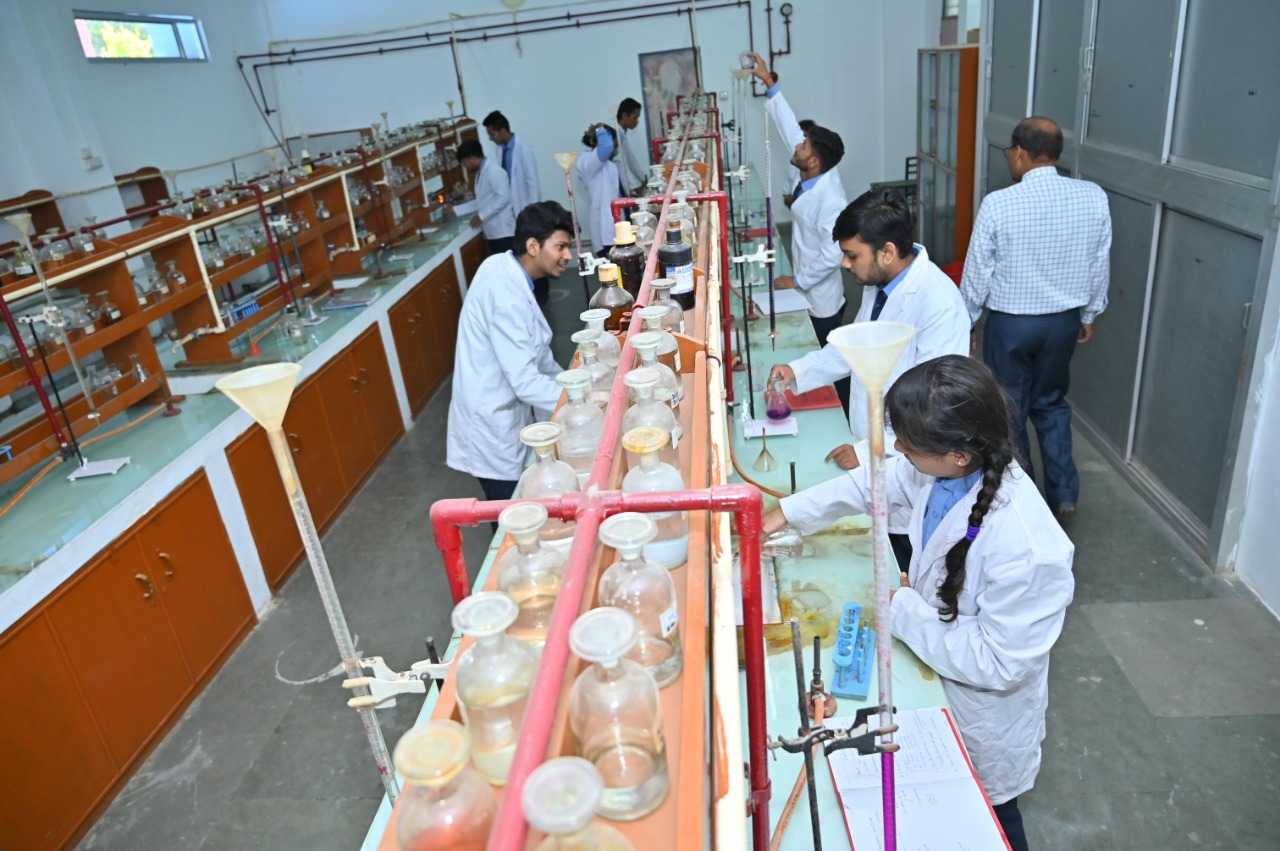 Laboratory activities in our college provide experience with phenomena, a starting place for the systematic development of student's ideas and a testing ground for the predictive power of their reasoning.
The chemistry lab is designed such as to reinforce the theoretical knowledge with required experiments to stress on the fundamental concepts of chemistry. The experiments carried out with intricate details under the supervision of qualified teachers and the entire functioning is done as per standardized safety norms.
BAJMC Lab/BAJMC Media Lab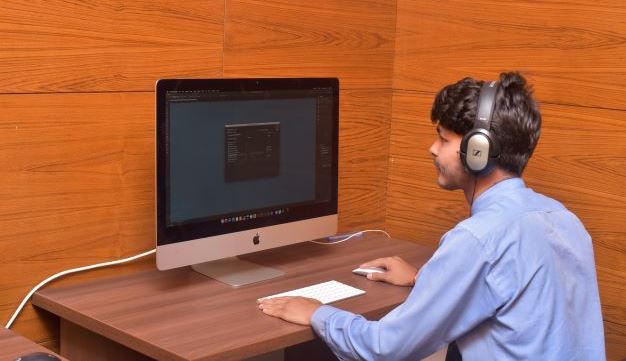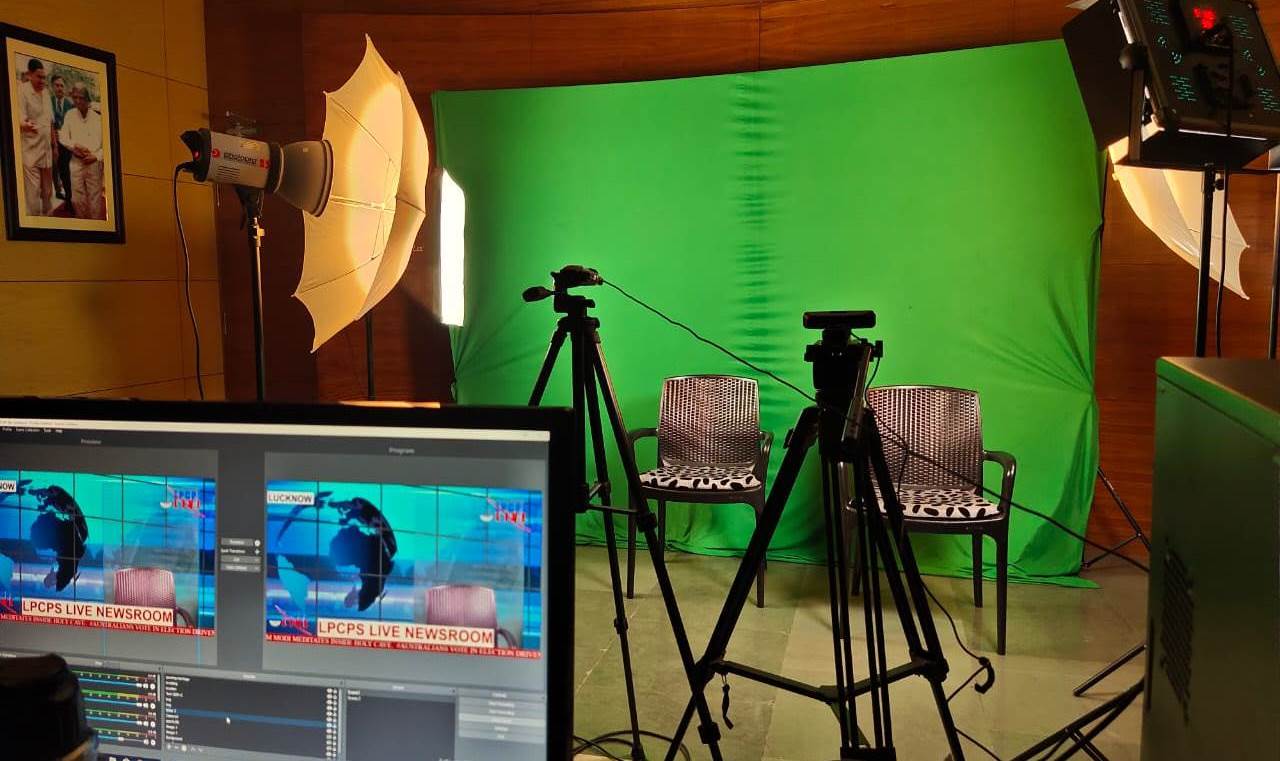 LPCPS provides a well- equipped laboratories for its students.BAJMC lab is one of them, with separate audio, visual and casting rooms for the overall learning and development in media head.High tech & up-to-date media lab with an assortment of audio-video equipment including latest cameras, editing and mixing equipment with vibrant live sound engineering equipment.
Physics Lab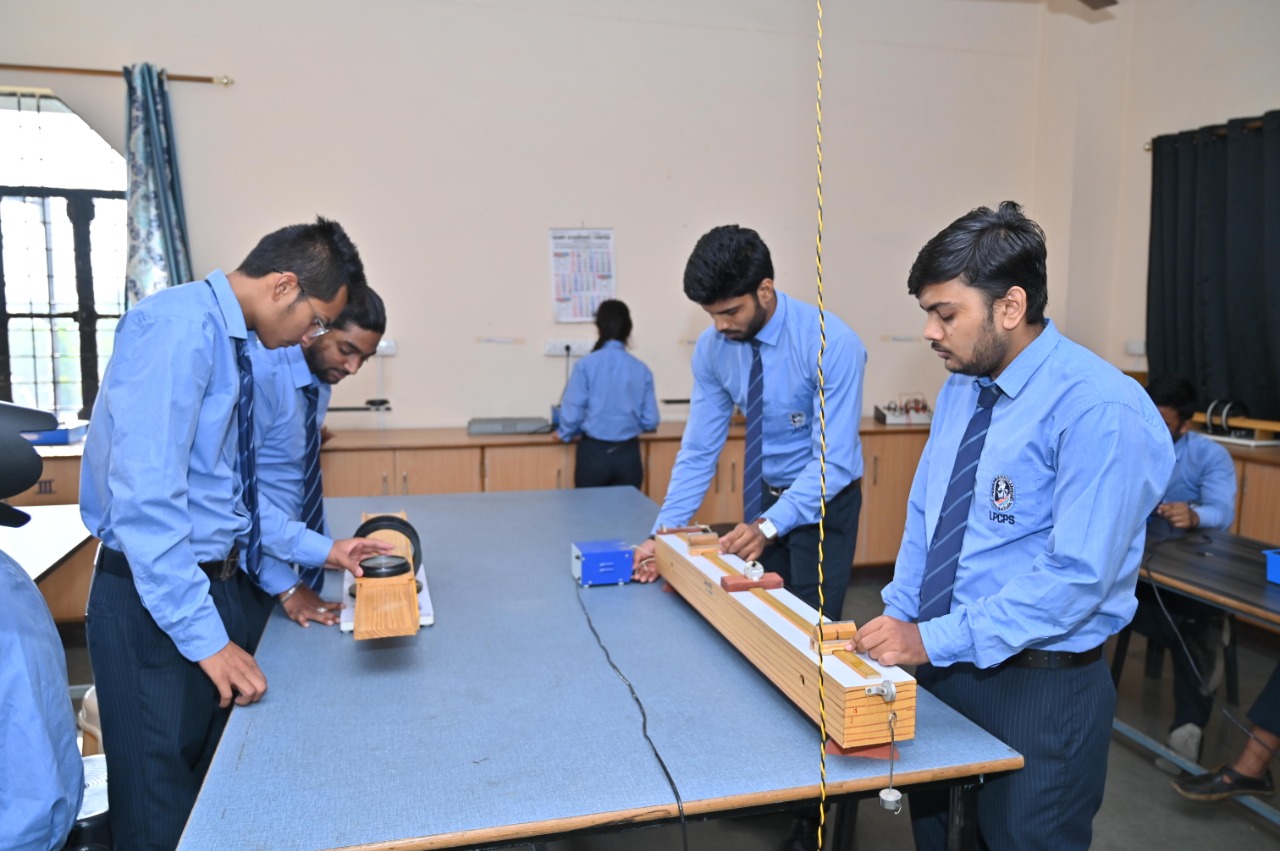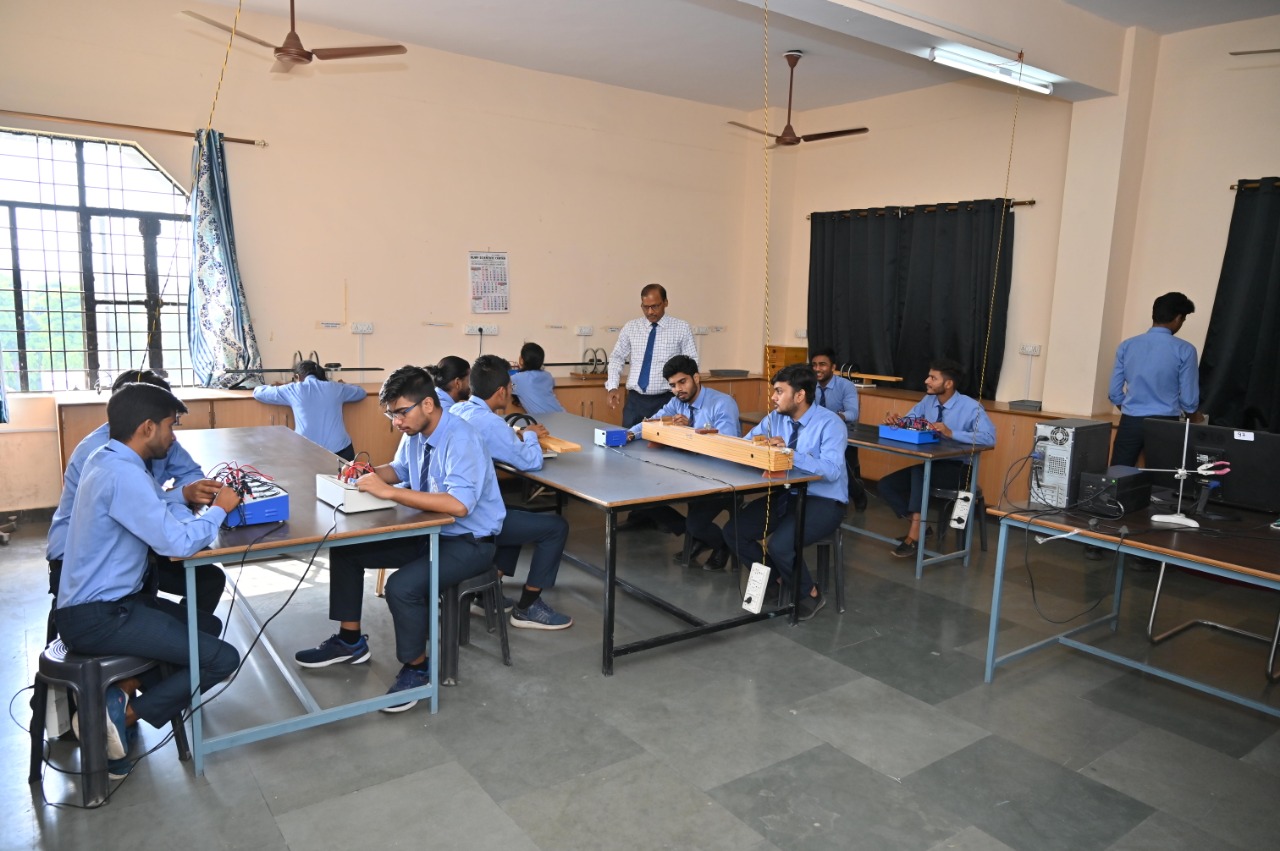 Physics laboratory of the college is well equipped with wide range of latest lab apparatus to perform number of experiments as per UGC norms. The lab is multi-faceted for B.Sc students to nurture their technical skills. Their theoretical knowledge is put into practice by making students perform experiments on electricity, optics, measurement etc. under the guidance of experienced teachers and lab assistant. It makes students aware of the inherent doubt of the measurements and helps them to know the importance of direct observation as compared to inference based on theory.
ICT Enabled Classrooms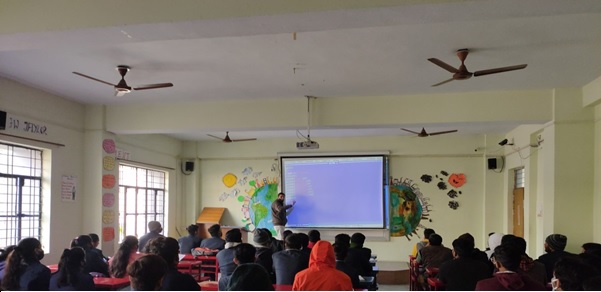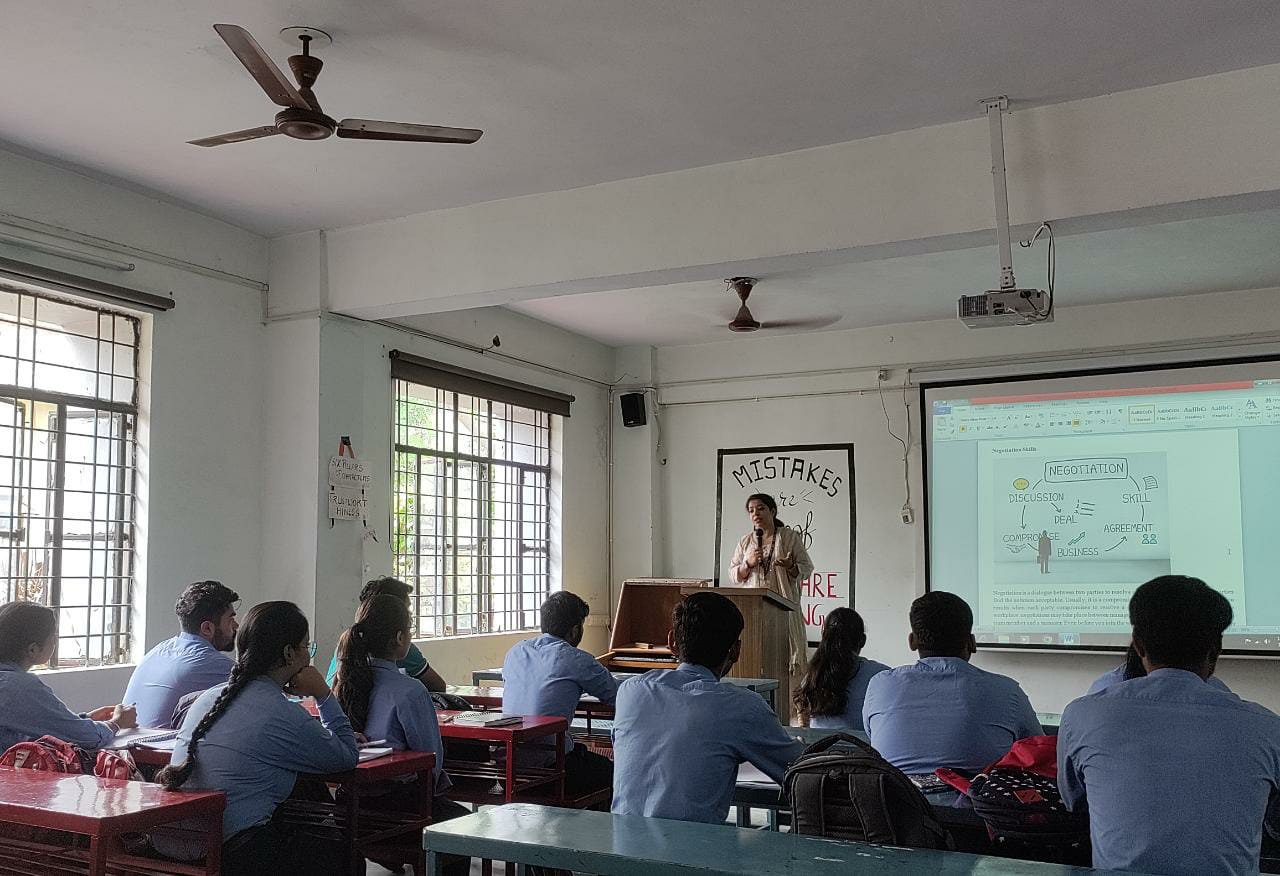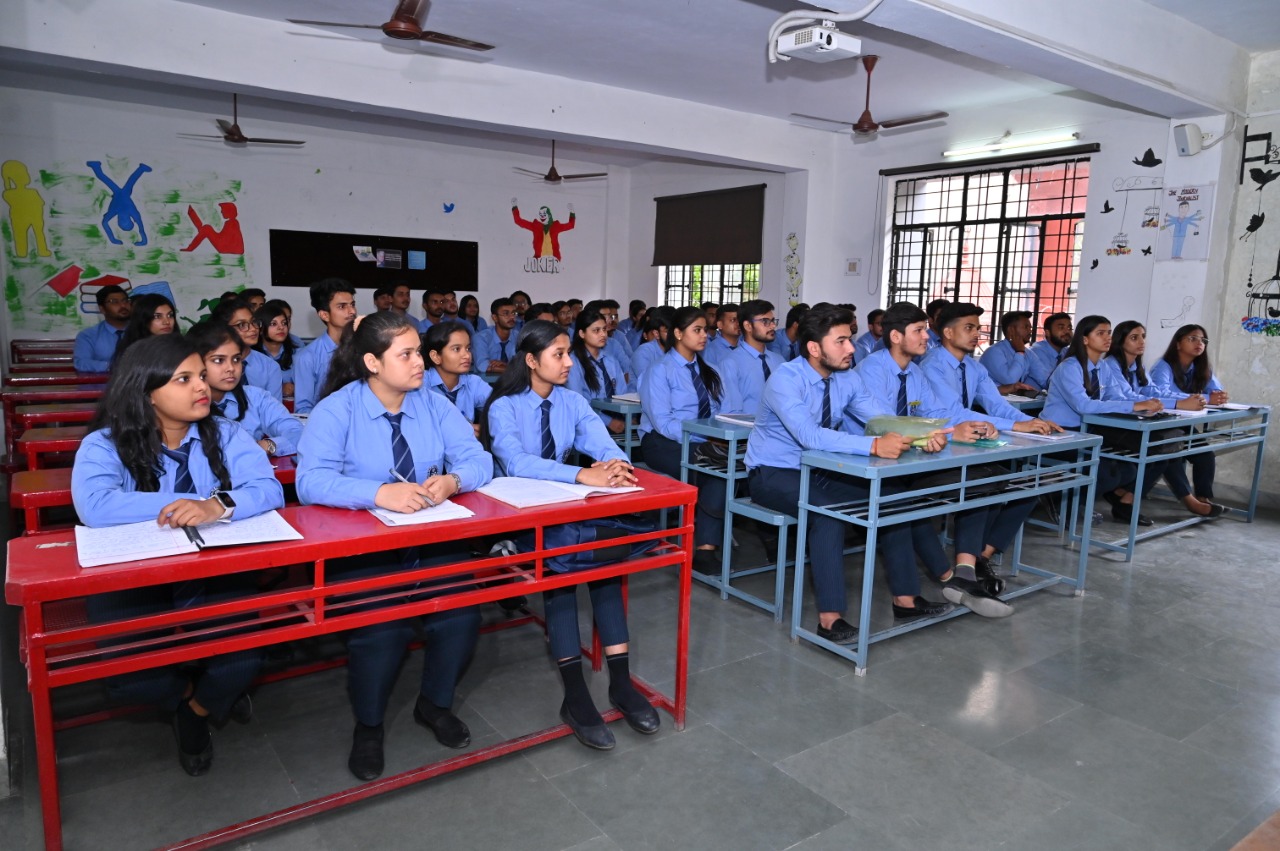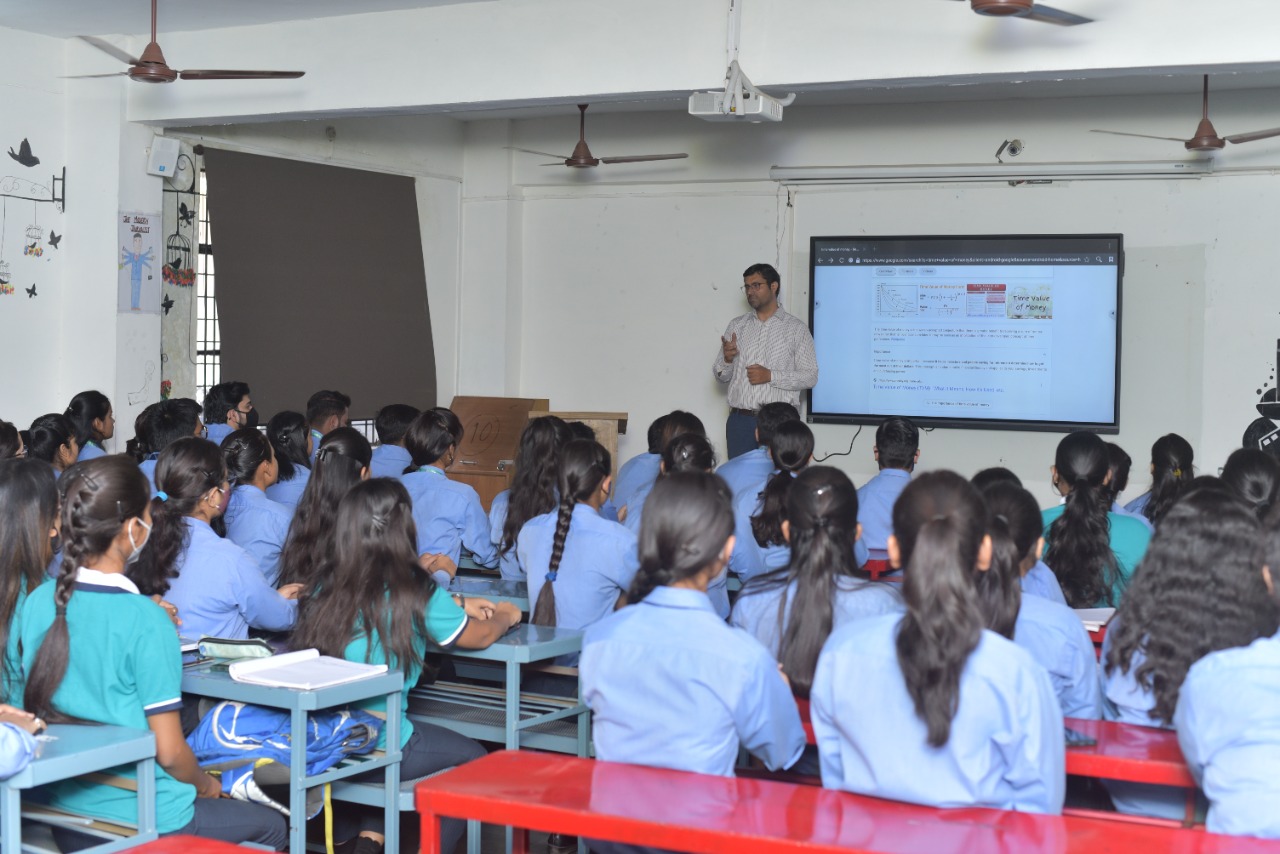 "Today's Learners, become tomorrow's leaders"
Pleasant Class Room is the place where students learn with zeal to achieve their goals. Classrooms are spacious, well ventilated and decorated with colours and curtains. The seating capacity of class room is of 60 students, Well-equipped with mounted LCD projectors, white screens, podium.
For Geotag Photos Click here
Incubation Room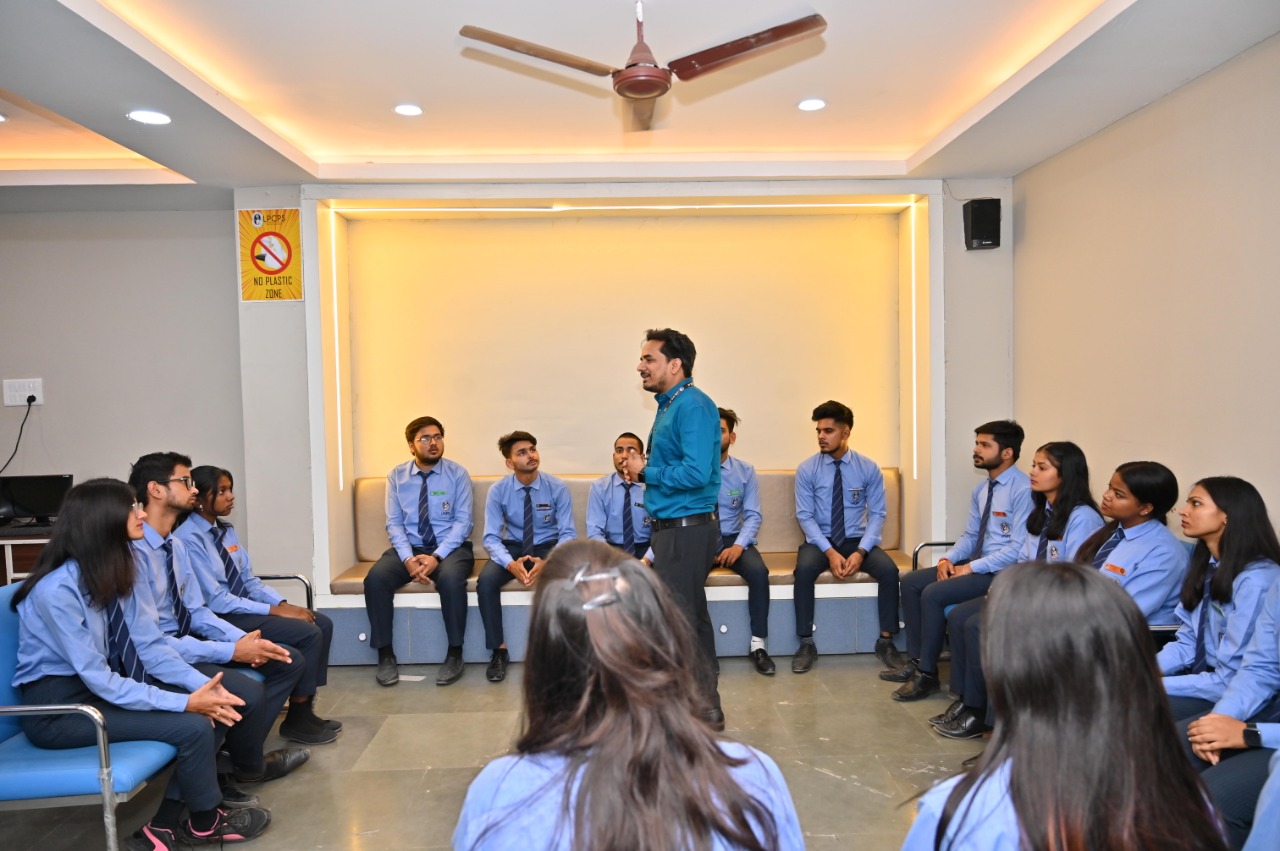 The college also provides incubation center to nurture and empower the next generation entrepreneurs. The cell has a flexible and encouraging environment for the students to work on their creativity. The students are given free hand to come up with innovative ideas.
The cell is furnished with computers, modern technology projectors and tablets which help students, research scholars and faculty members to convert and execute the ideas into products and services to be used for the benefit of the college and society.
Counselling Room
College counselling service is available for students to help themselves to enjoy their college life. The counselling room is located at the ground floor of block A. The staff consists of one specialists and other teachers. They listen to the students, talk with them, try to find a way together to solve their problems and give them some advice. Students can ask them for their advice about academic performance, job-huntings, financial problems, club activities, friendship and what not.
Sick Room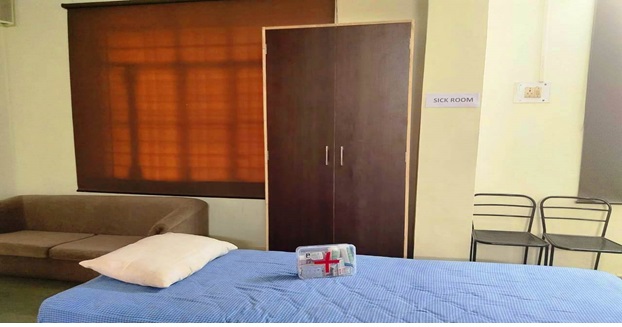 LPCPS has a sick room with 4 beds for medical emergency of the students. A well-stocked first aid box is available for immediate treatment. We even have contacts with nursing homes for any major illness/accidents. The First aid box fully equipped is kept handy for any casualties.
Separate Wash Rooms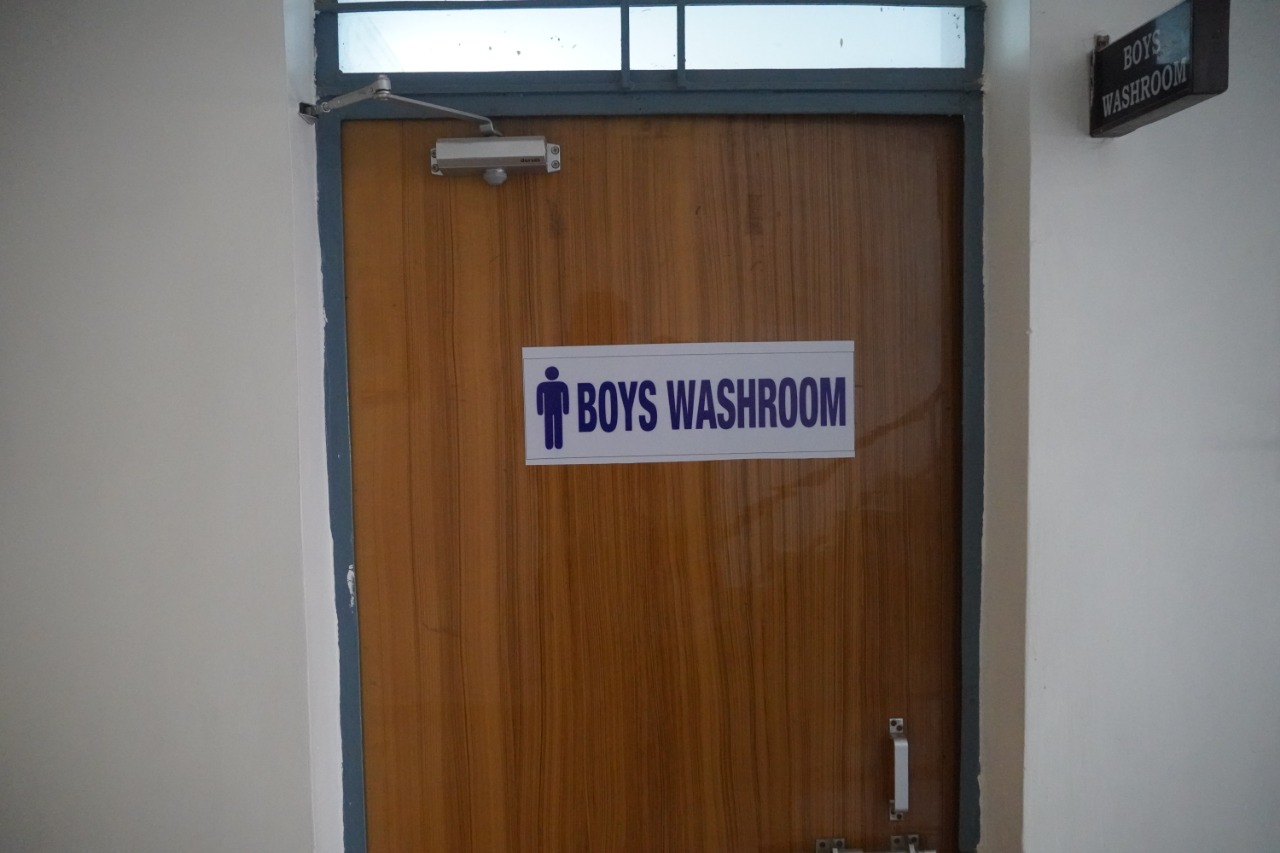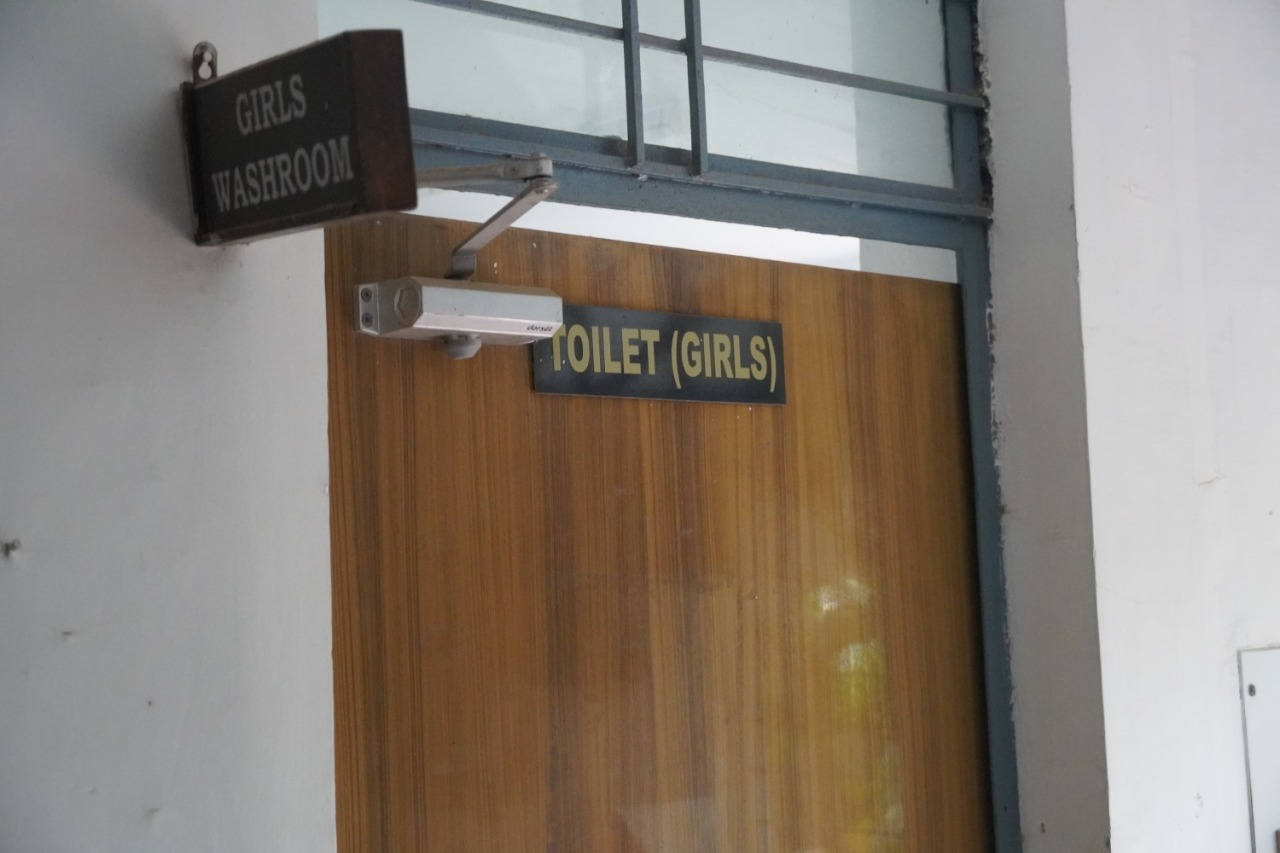 LPCPS provides clean and separate washrooms for boys and girls on each floor to maintain safety as well as to avoid unnecessary chaos.
Research Cell and Elixir Office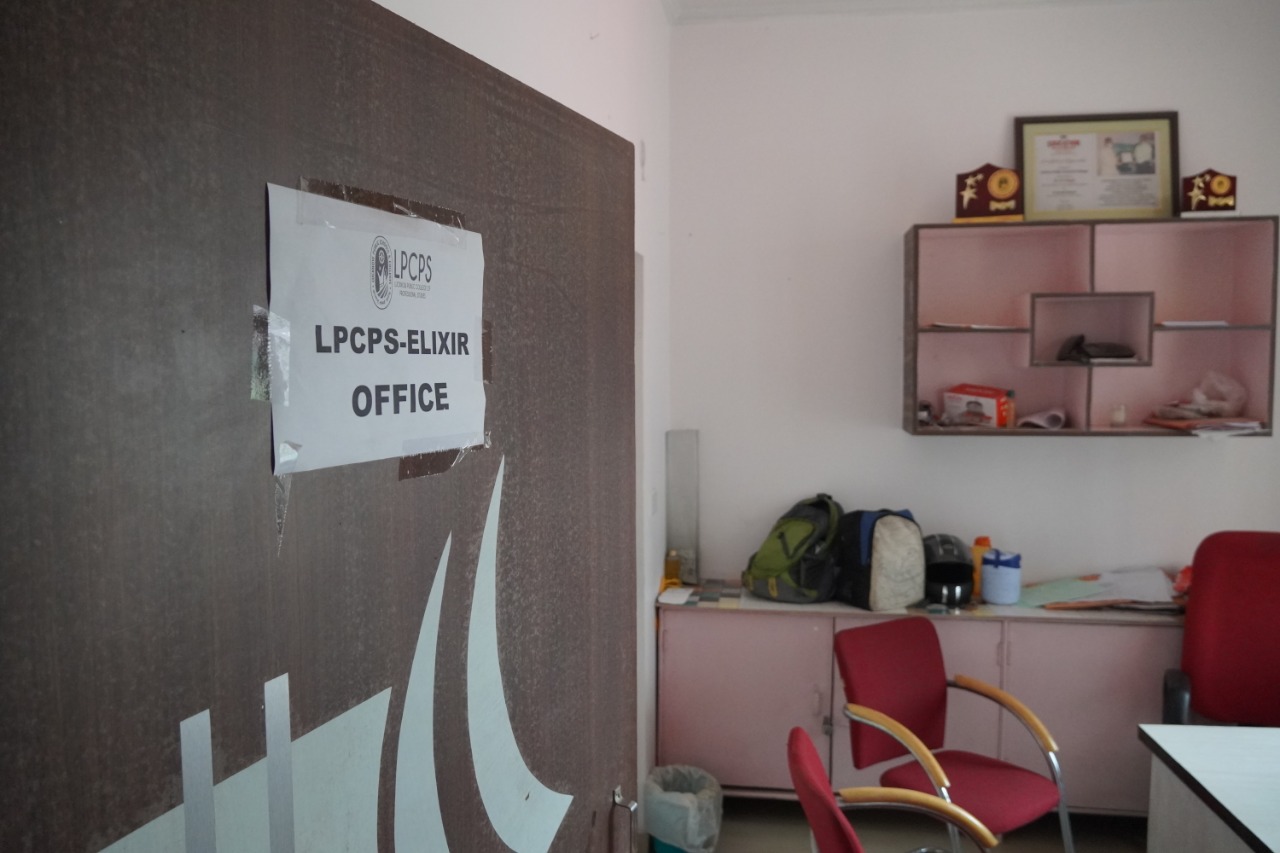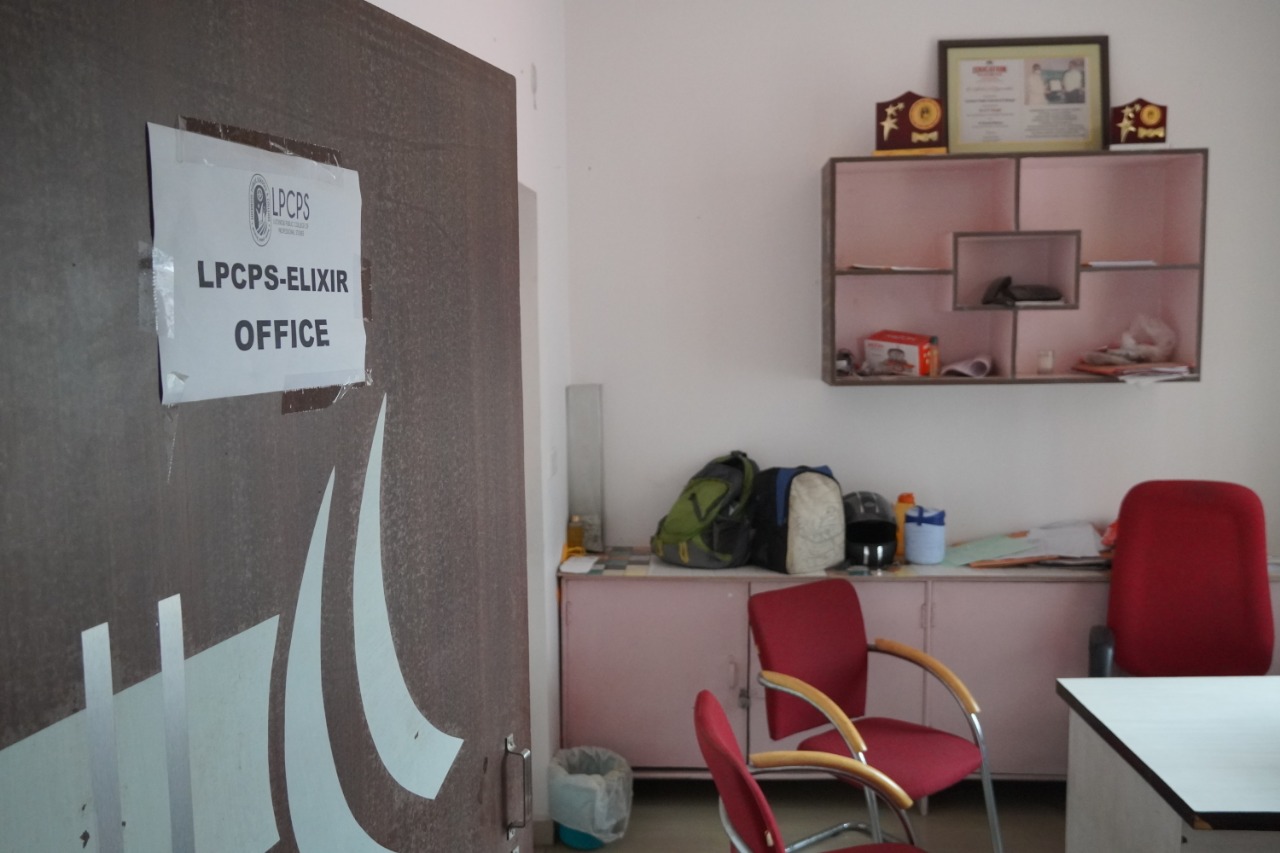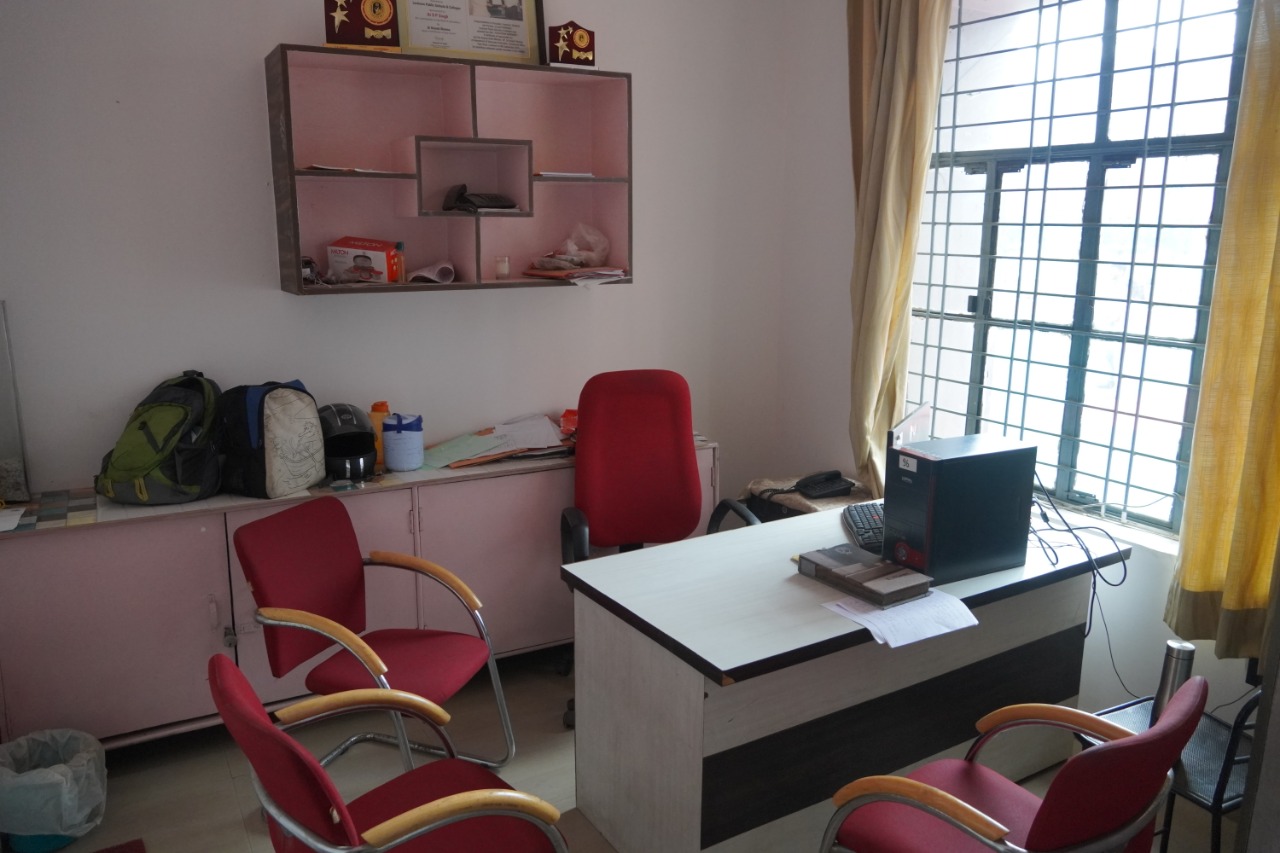 The Research cell of the college is responsible for informing the students about intercollegiate research opportunities and encouraging employees/students to publish their original work in leading journal and presenting at conferences. The cell also organizes Academic writing workshops in order to improve writing and analytical skills of students.
Account Section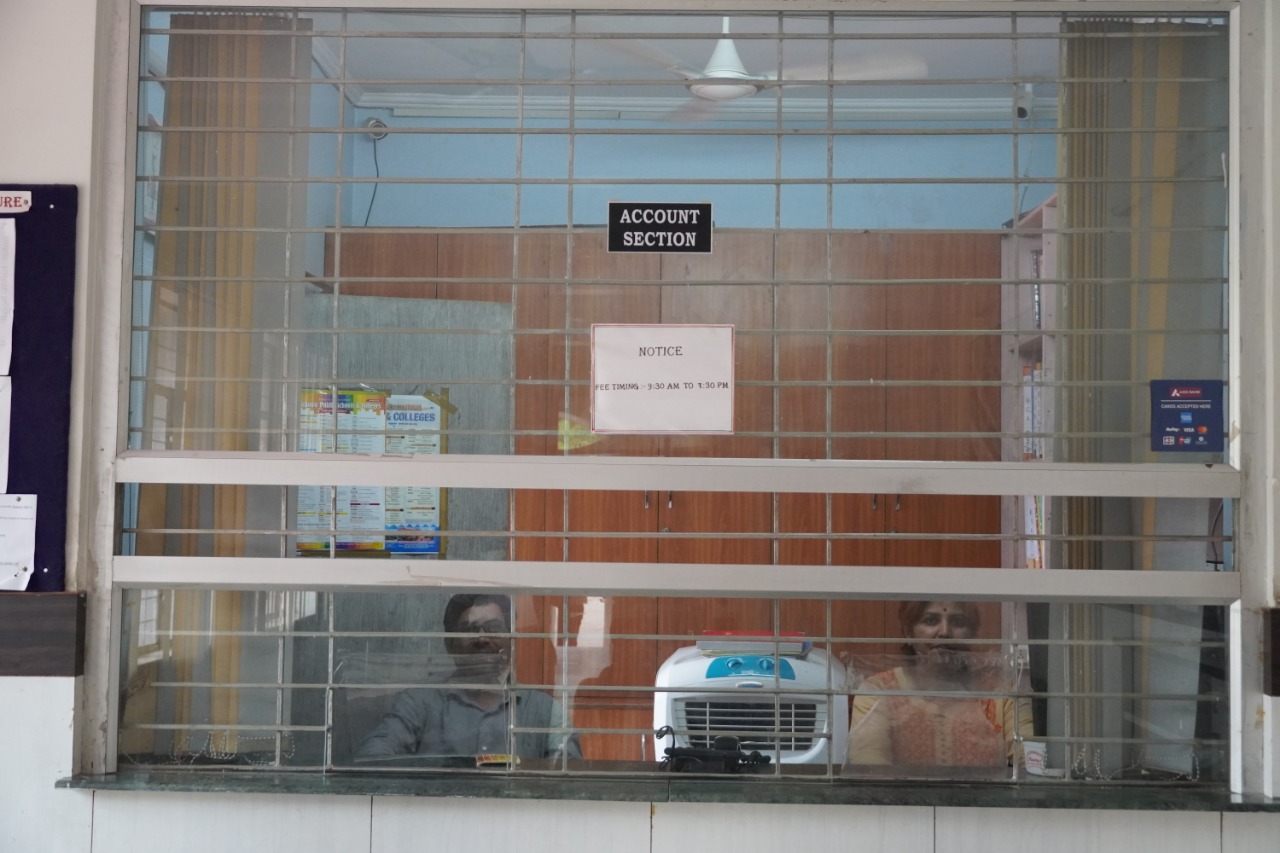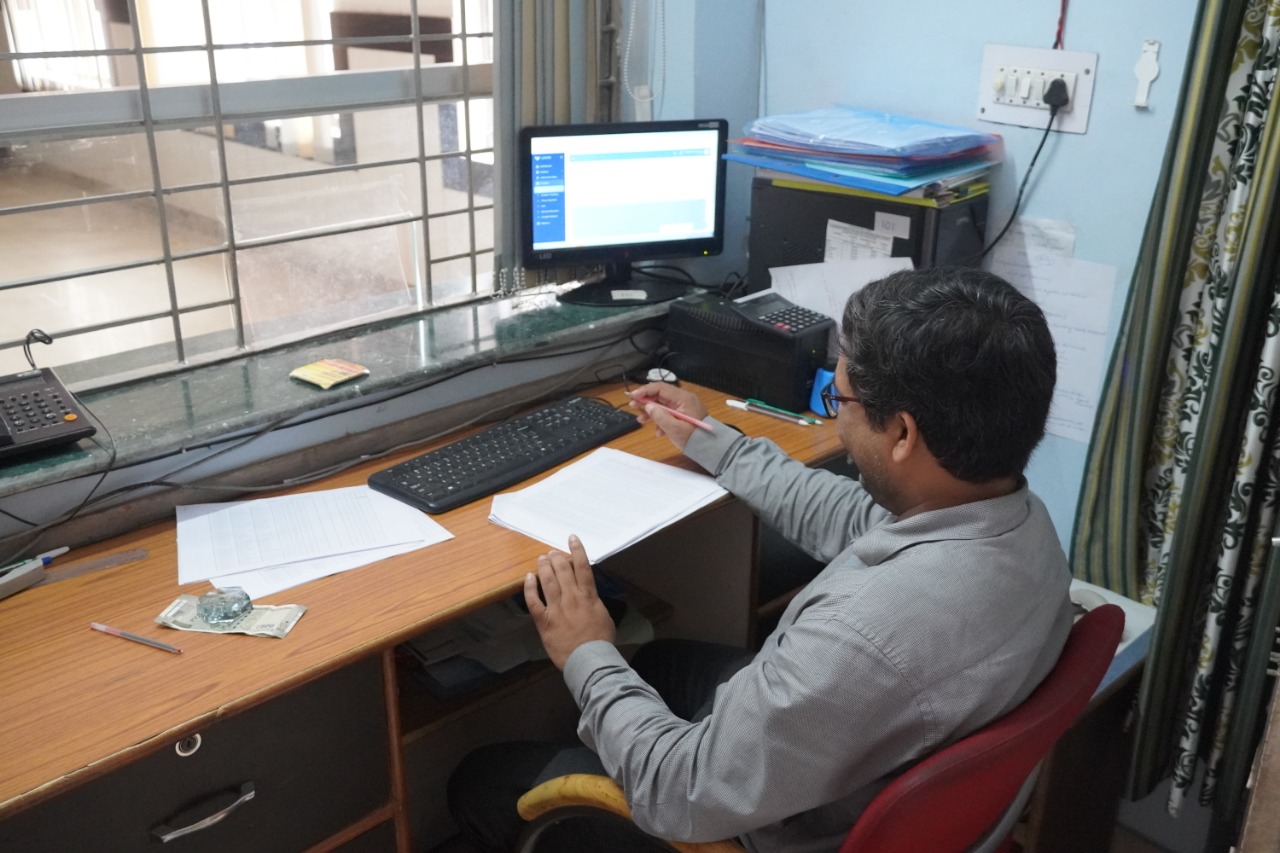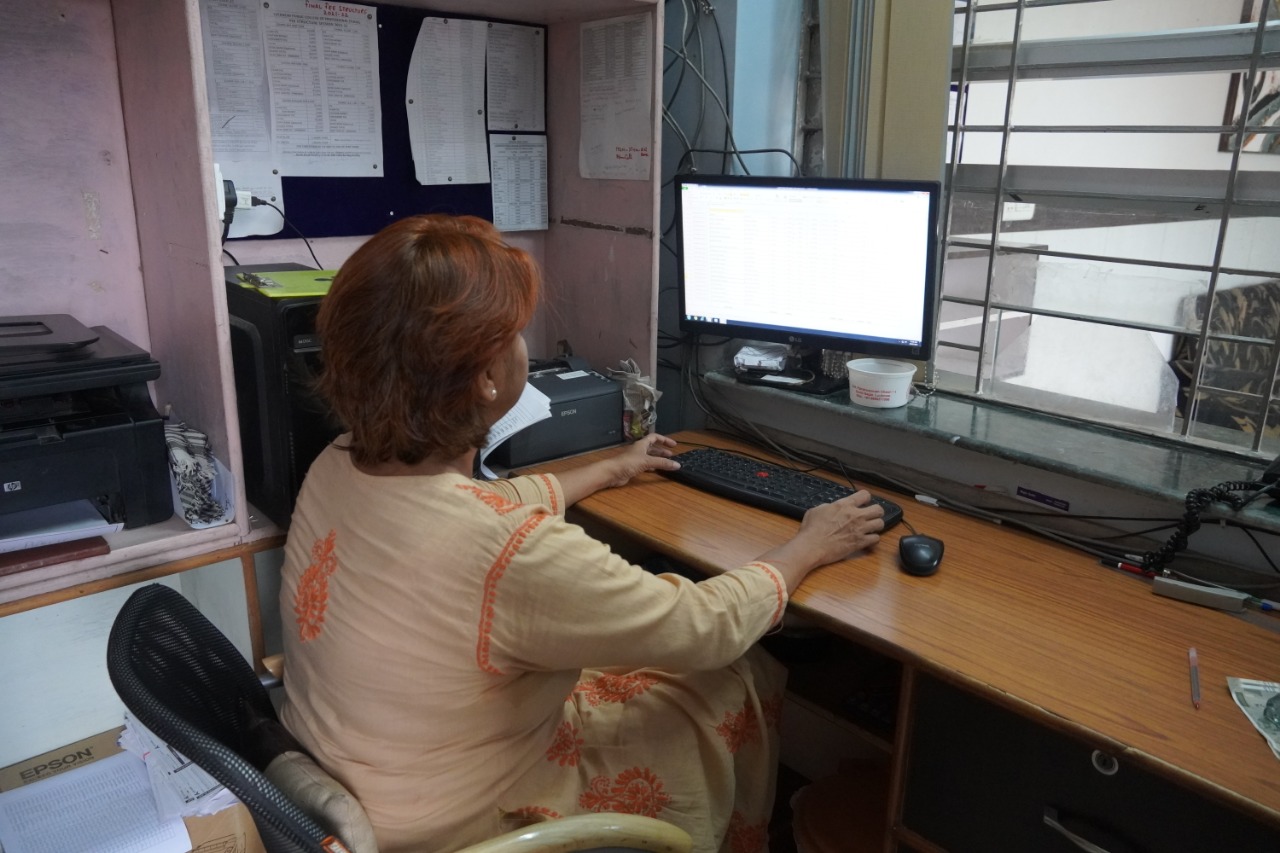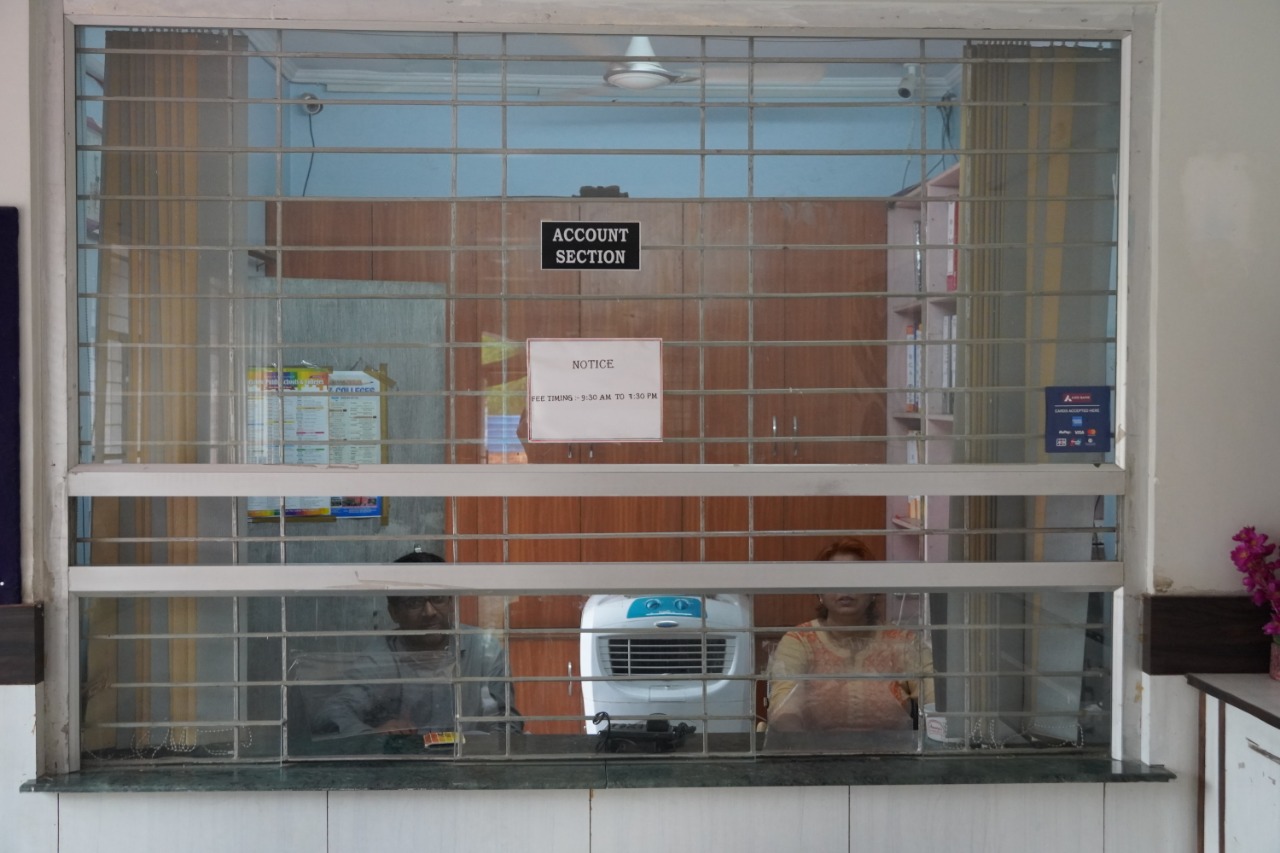 Account Section is one of the main organs of the LPCPS and operates as a financial entity to carry out all financial activities of the college, including the management of financial operations of all other sections established within the framework of the college.
Swimming pool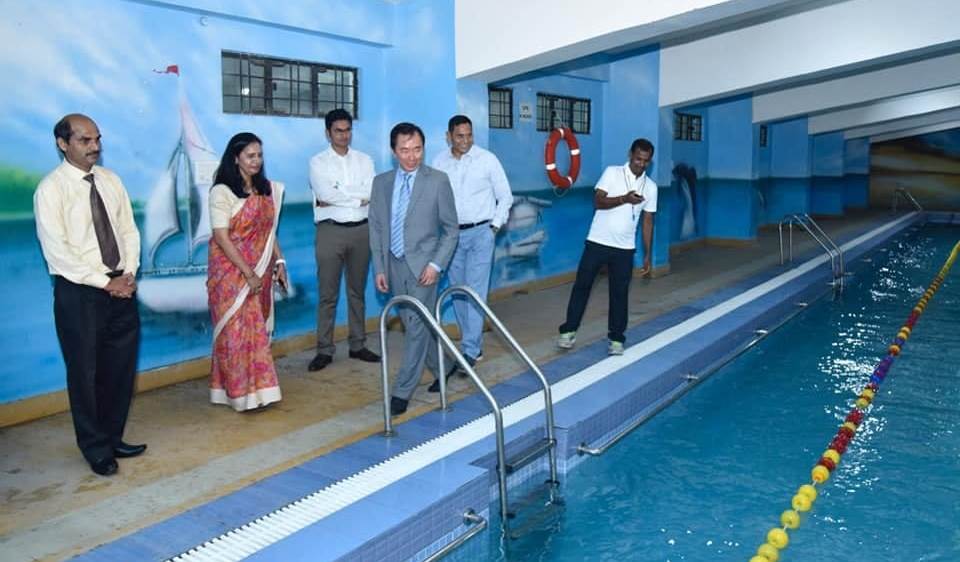 Lpcps has an indoor underground swimming pool which is 50m in length and 20m in breadth. A special grooming classes is also arranged in the campus to help student learn swimming, and students are taking active participation in it. The swimming pool is kept well and cleaned on regular basis to maintain hygiene.
Play Ground for Basketball,Cricket, Football & Kabbadi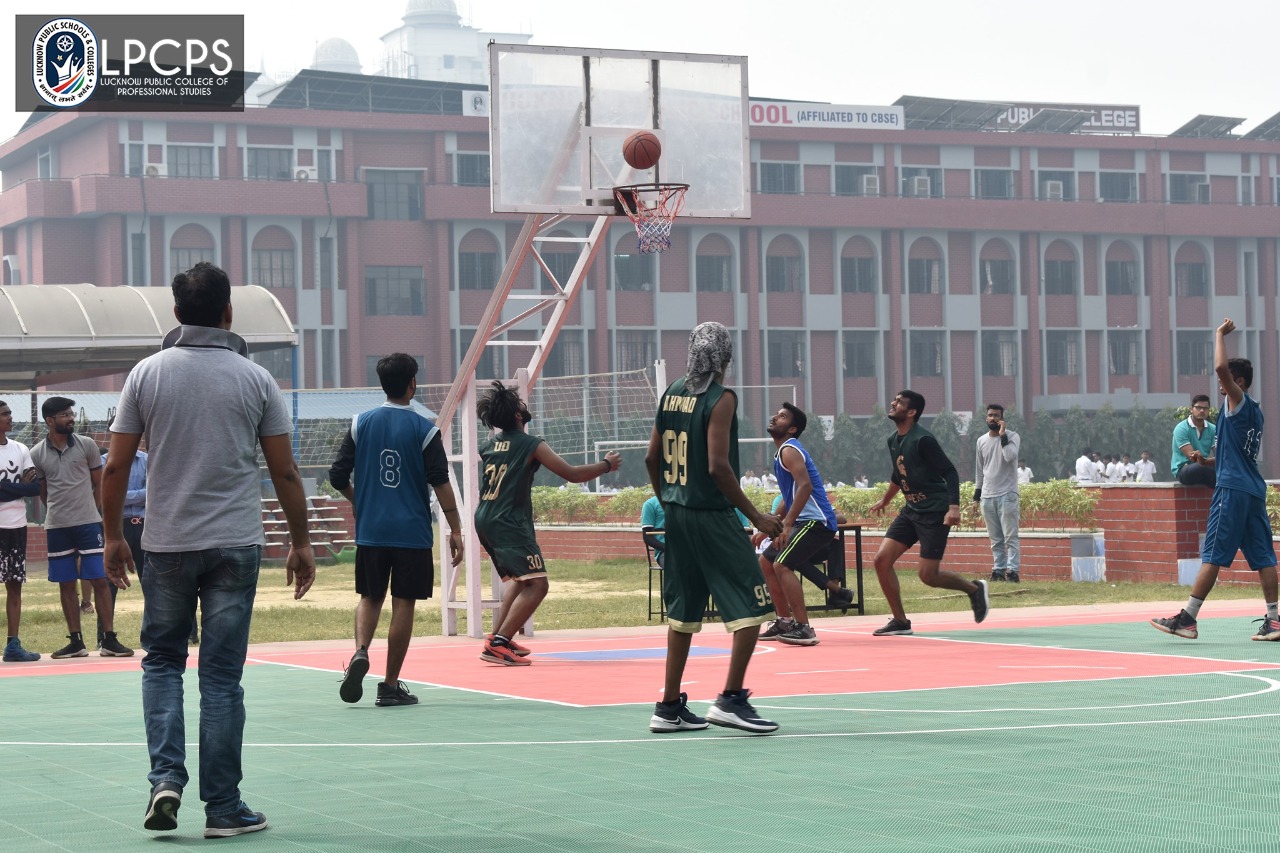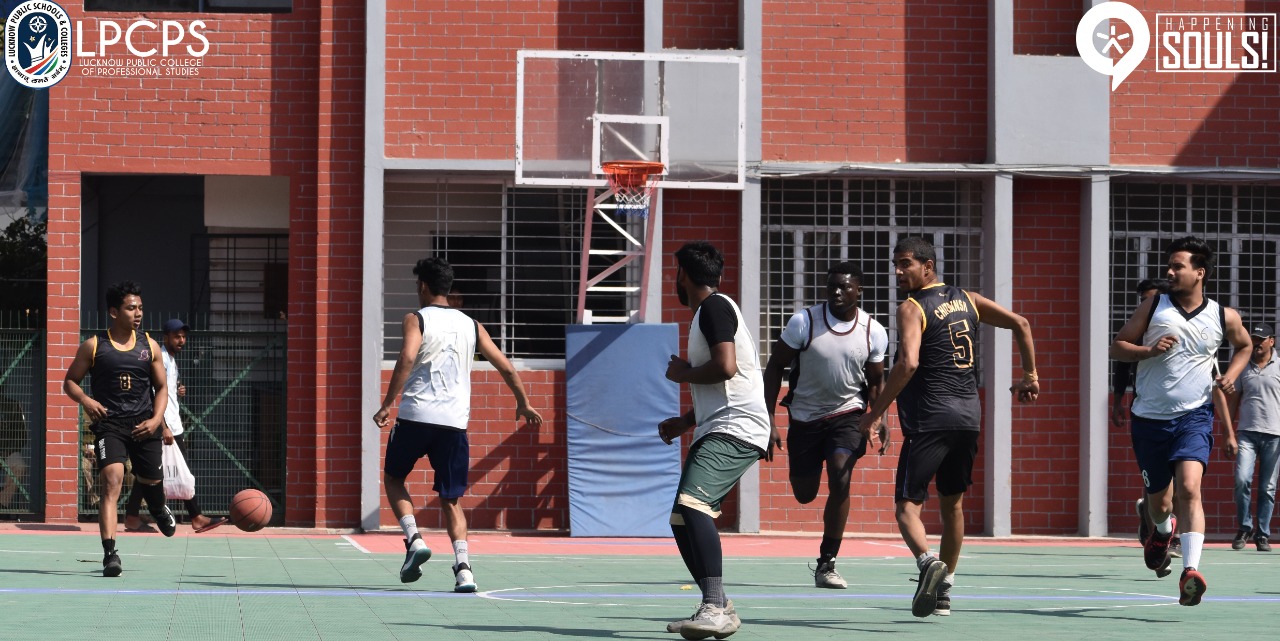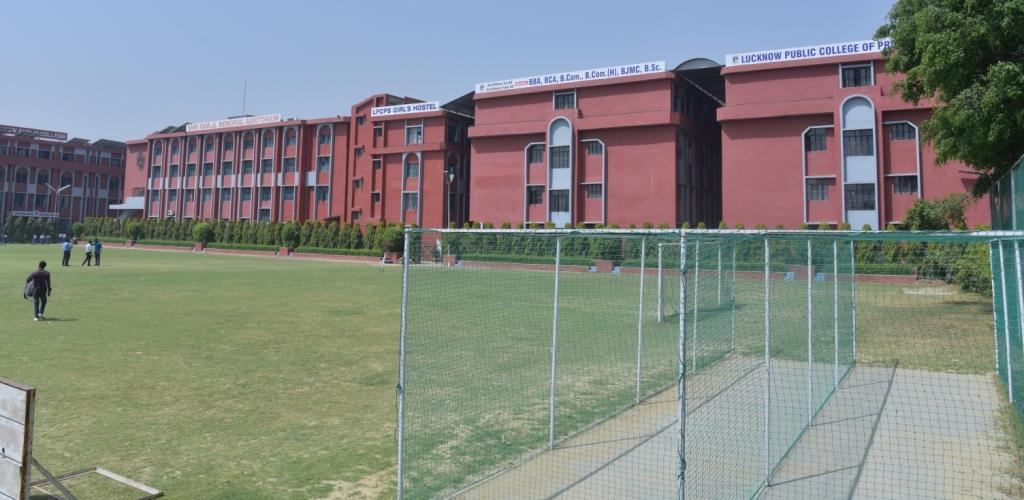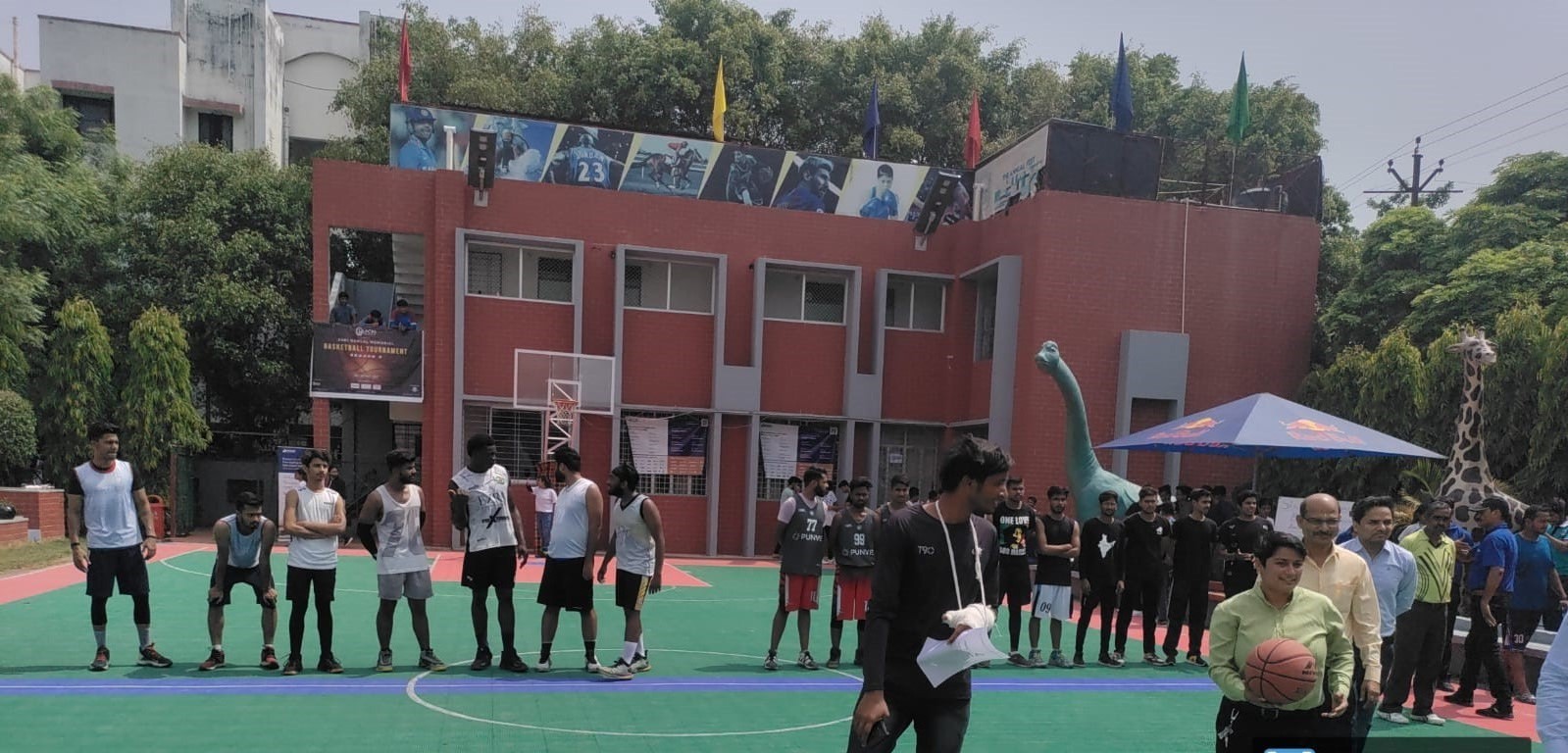 The college provides a huge playground for the holistic development of the students. Apart from this facilities for playing indoor sports including swimming, karate is also available. It has a well-developed pitch for Cricket, Basketball court, and space for Volleyball, Football, Kabbadi and other outdoor facilities for students. It also has a sports instructor to help students hone their talent. Two changing rooms for men and women and one restroom for convalescence are also available to meet the requirements. A facility of solar-based lights is also available for illumination of the grounds. Indoor games are also available such as table tennis, carom, chess, Swimming etc.
Our students participate in various zonal and inter zonal competitions organized by Lucknow University. The college also organizes Shri Ramlal Inter-College Basketball Tournament in which teams of various renowned colleges of Lucknow take part. LPCPS also organizes a sports week and a college Fest XeniuM every year in which students take part with lot of zeal and enthusiasm.
Lift and Ramp
Lift & Ramp Facility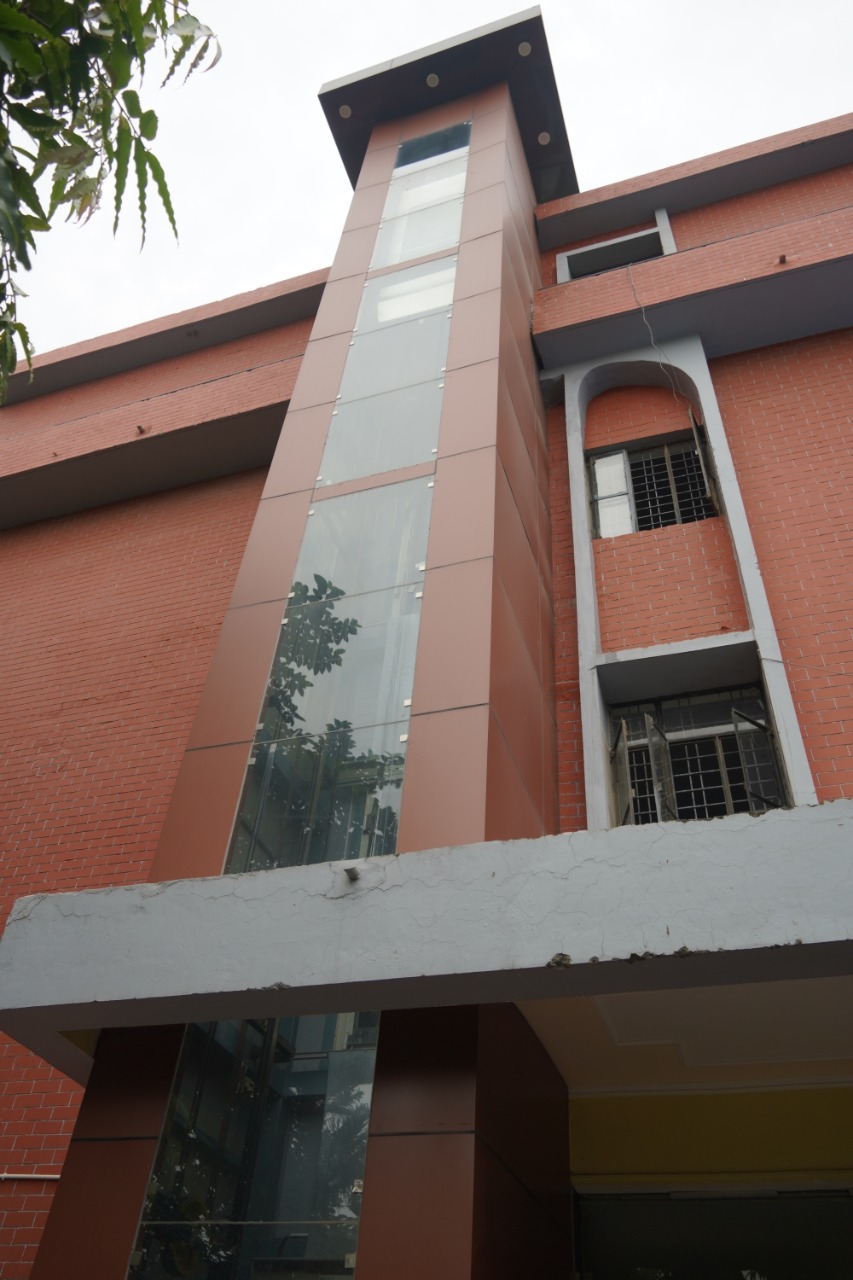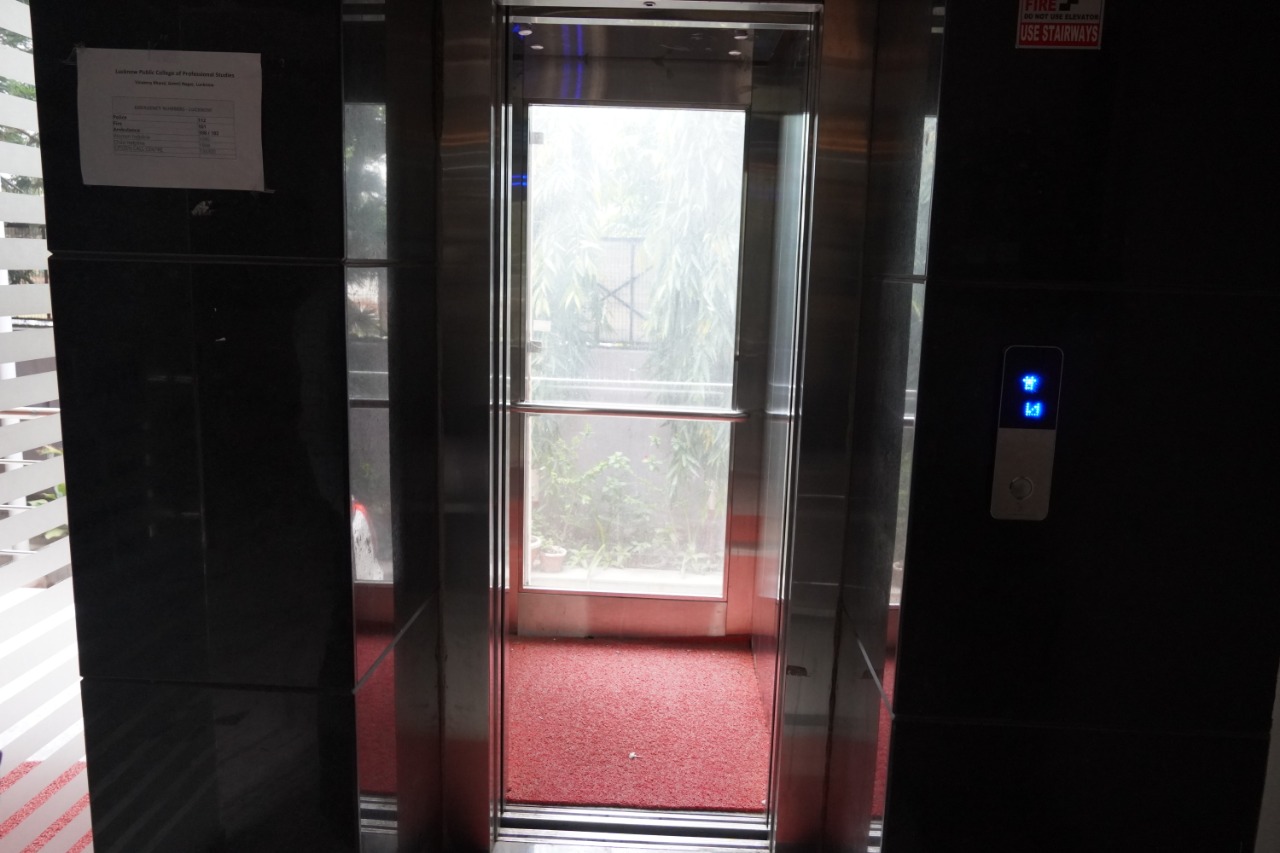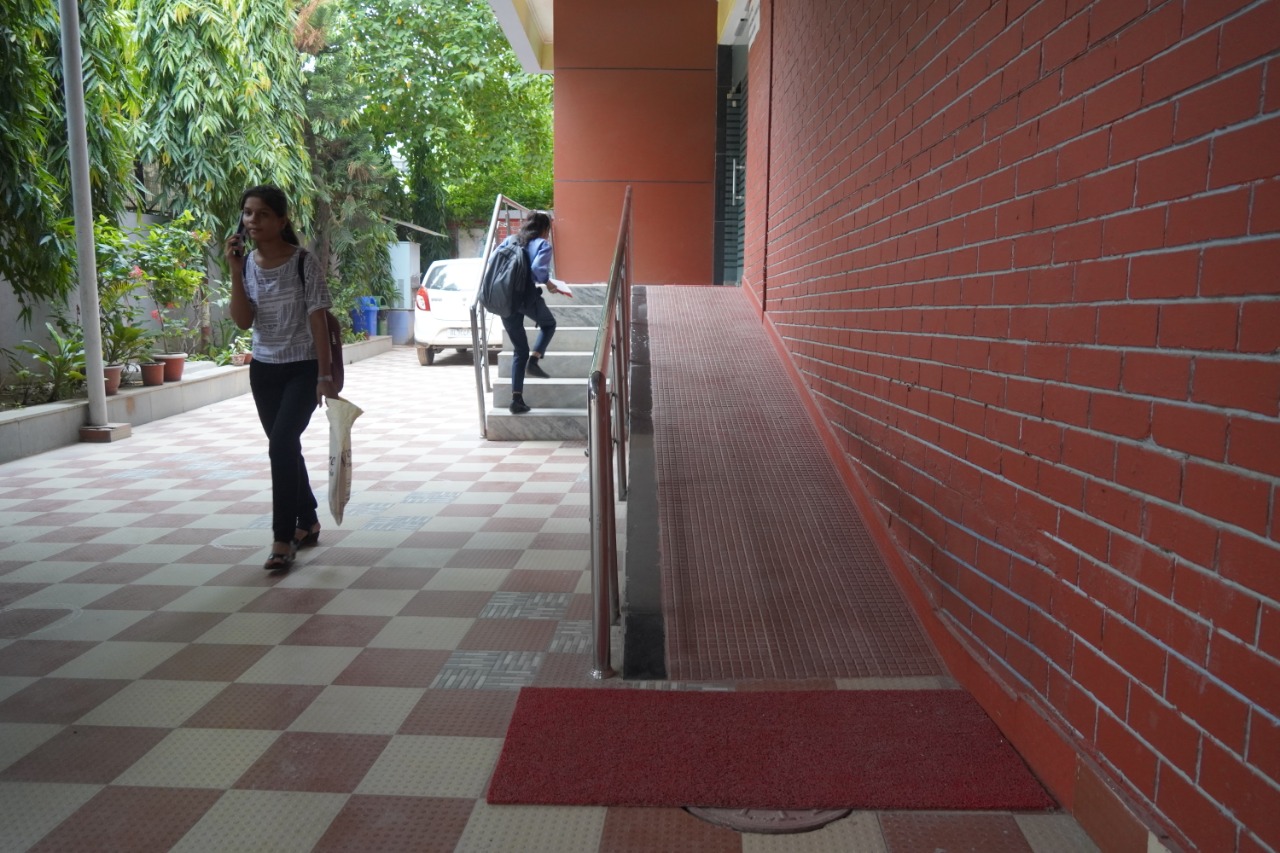 The college have a lift system to help student and staff reach out to different floors during the college hours. A ramp is also built in the campus for the comfort of its students.
Power supply
Power Supply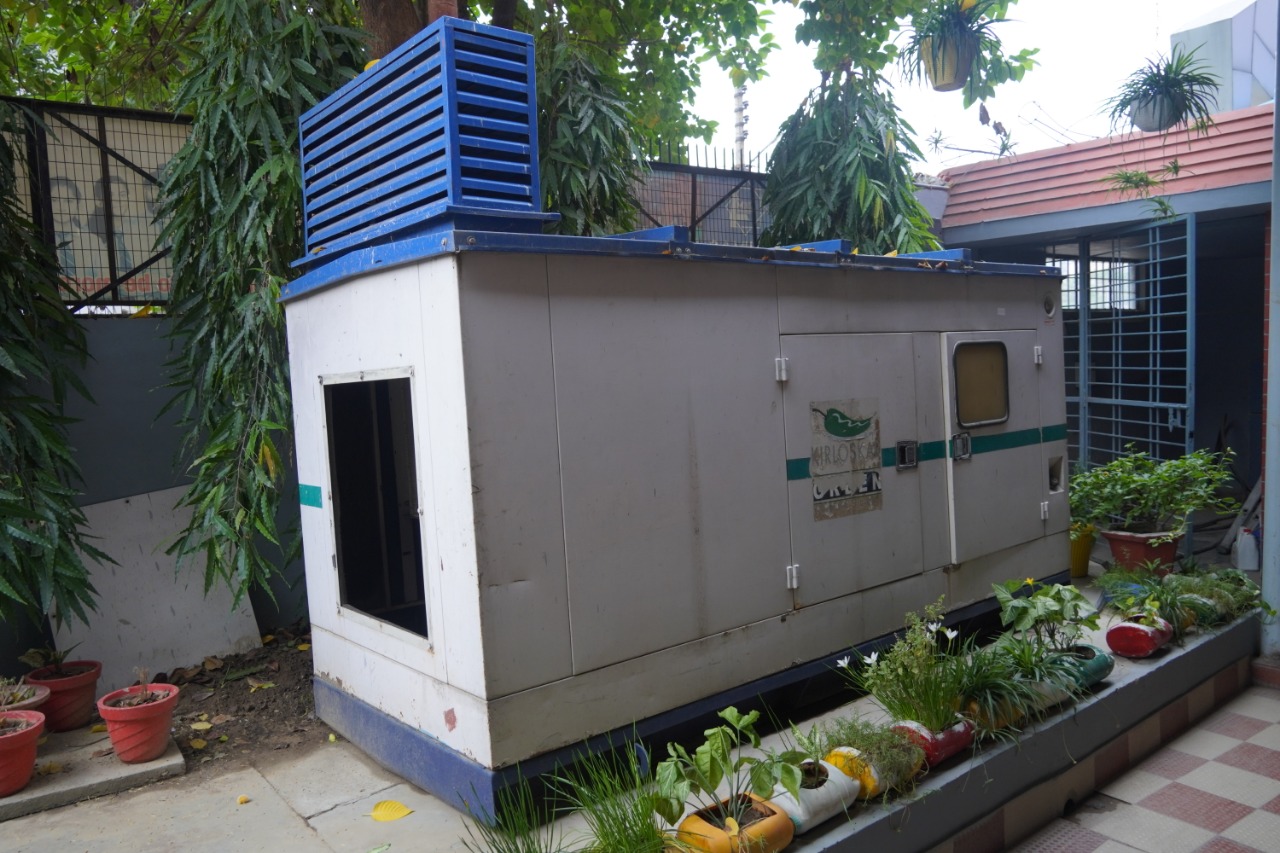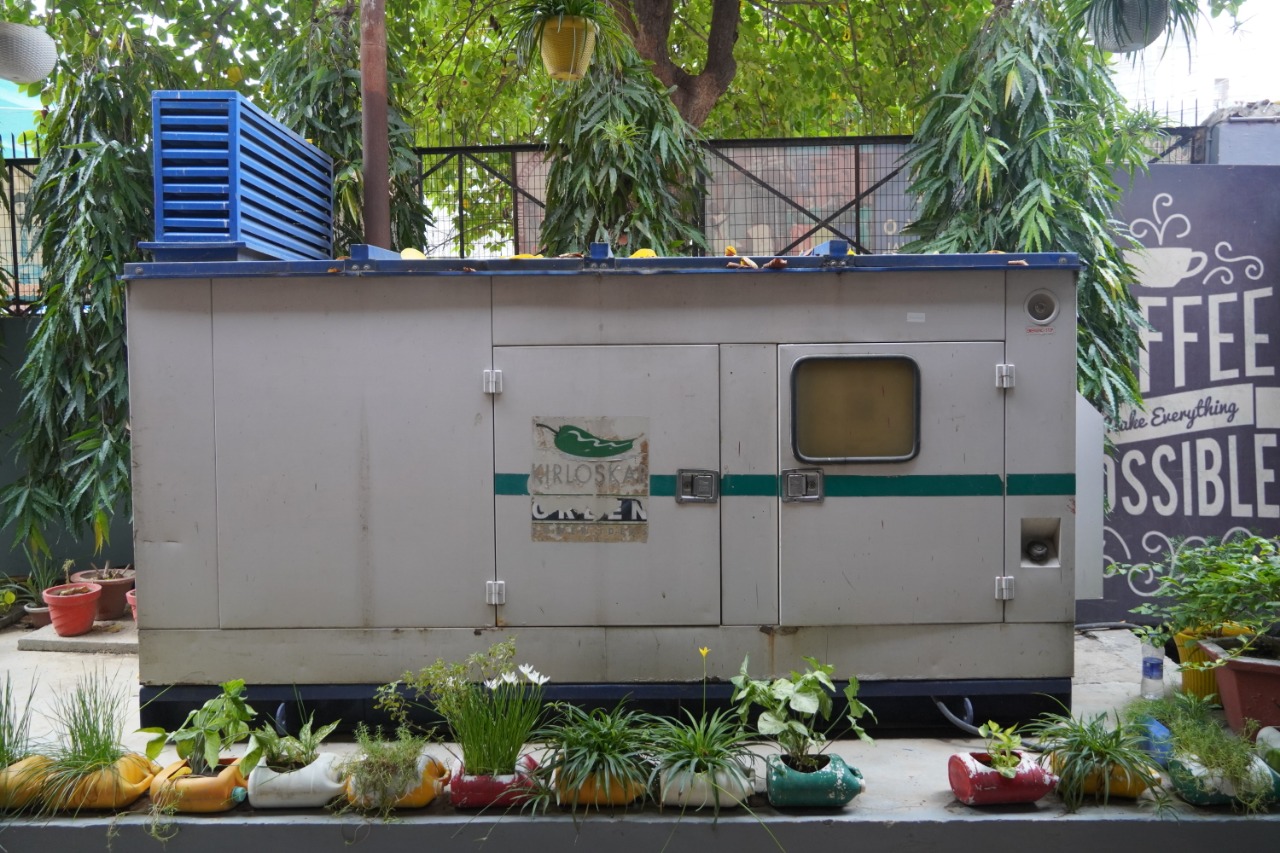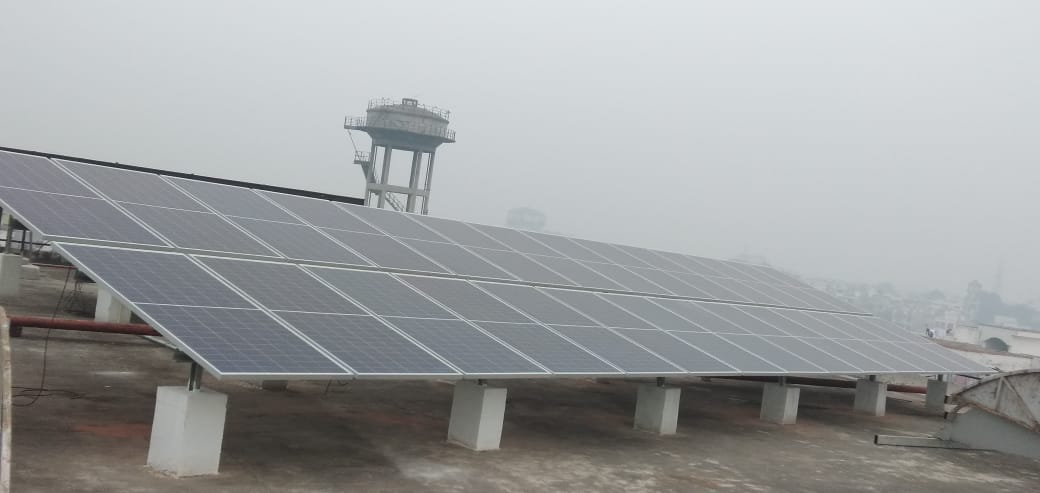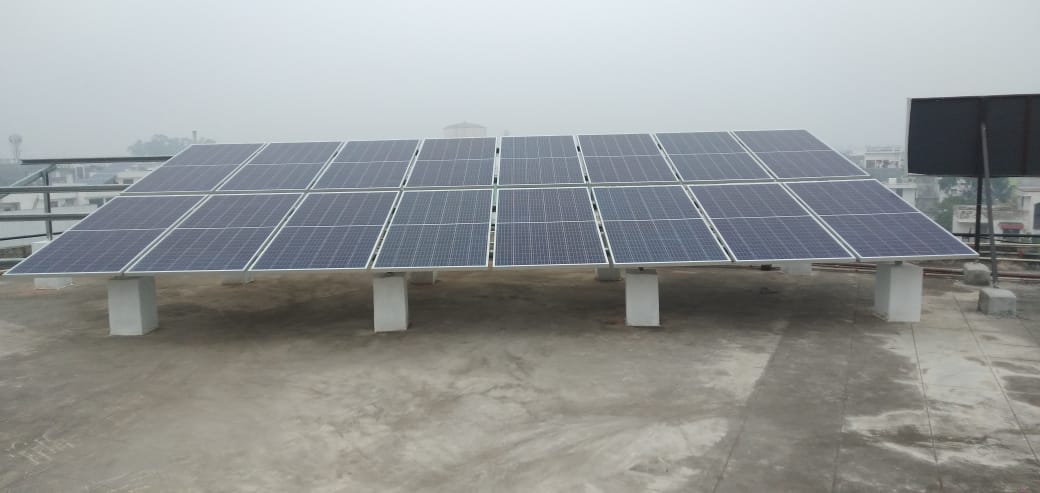 There is an efficient power supply in the campus. In case of any power cut, we have high voltage generators and working solar panels.
RO Water Cooler Supply
WATER COOLER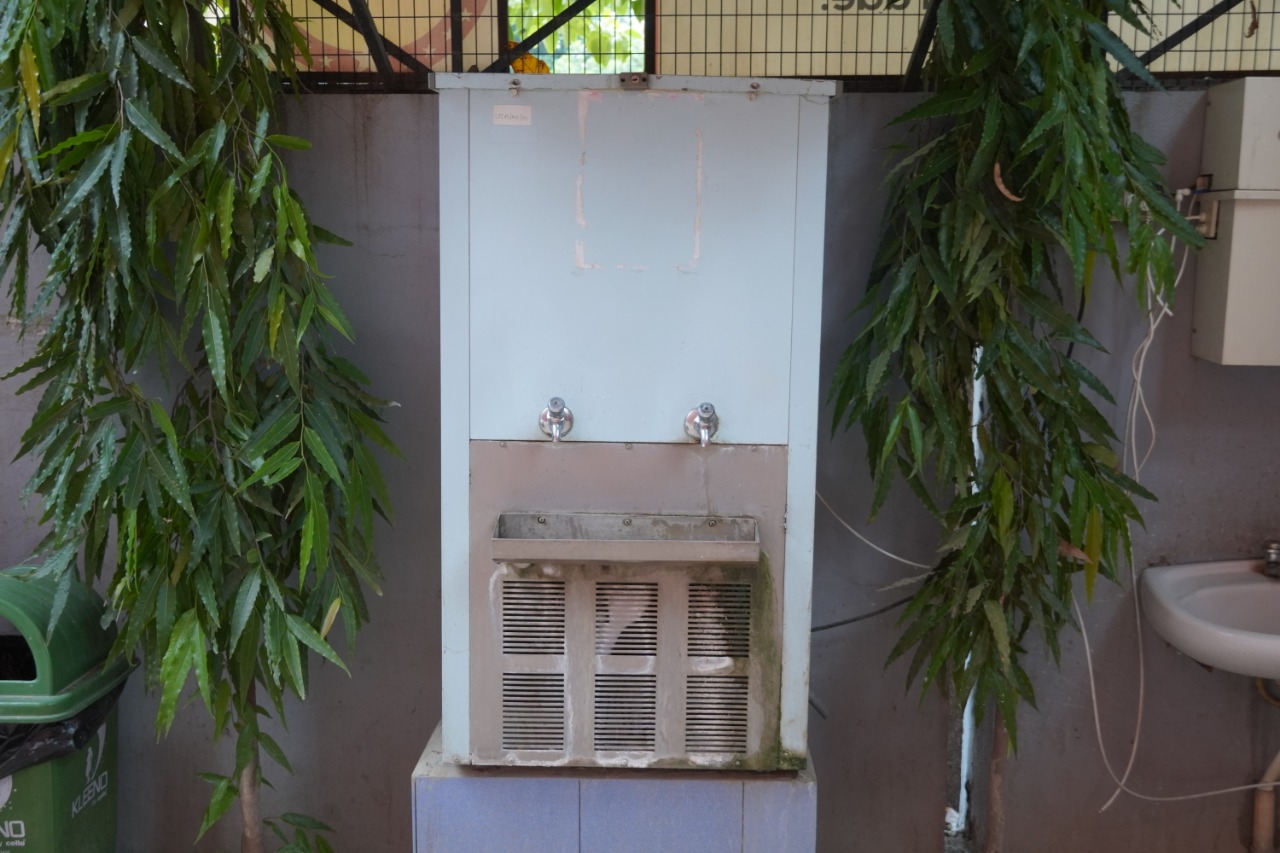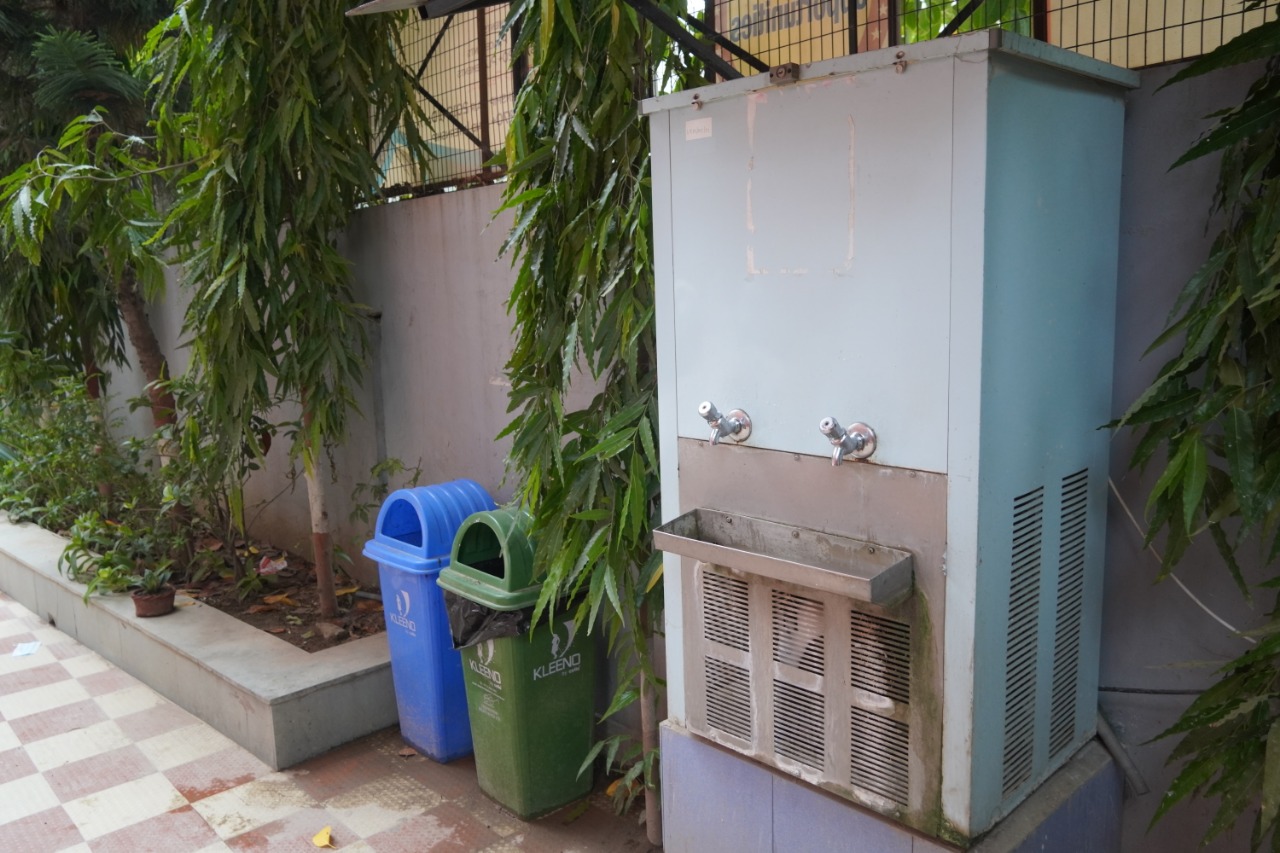 The college provides pure, fresh and cool drinking water for the students and staffs. Water cooler are installed on every floor of the campus and are in regular run.
Canteen
Cafeteria & Mess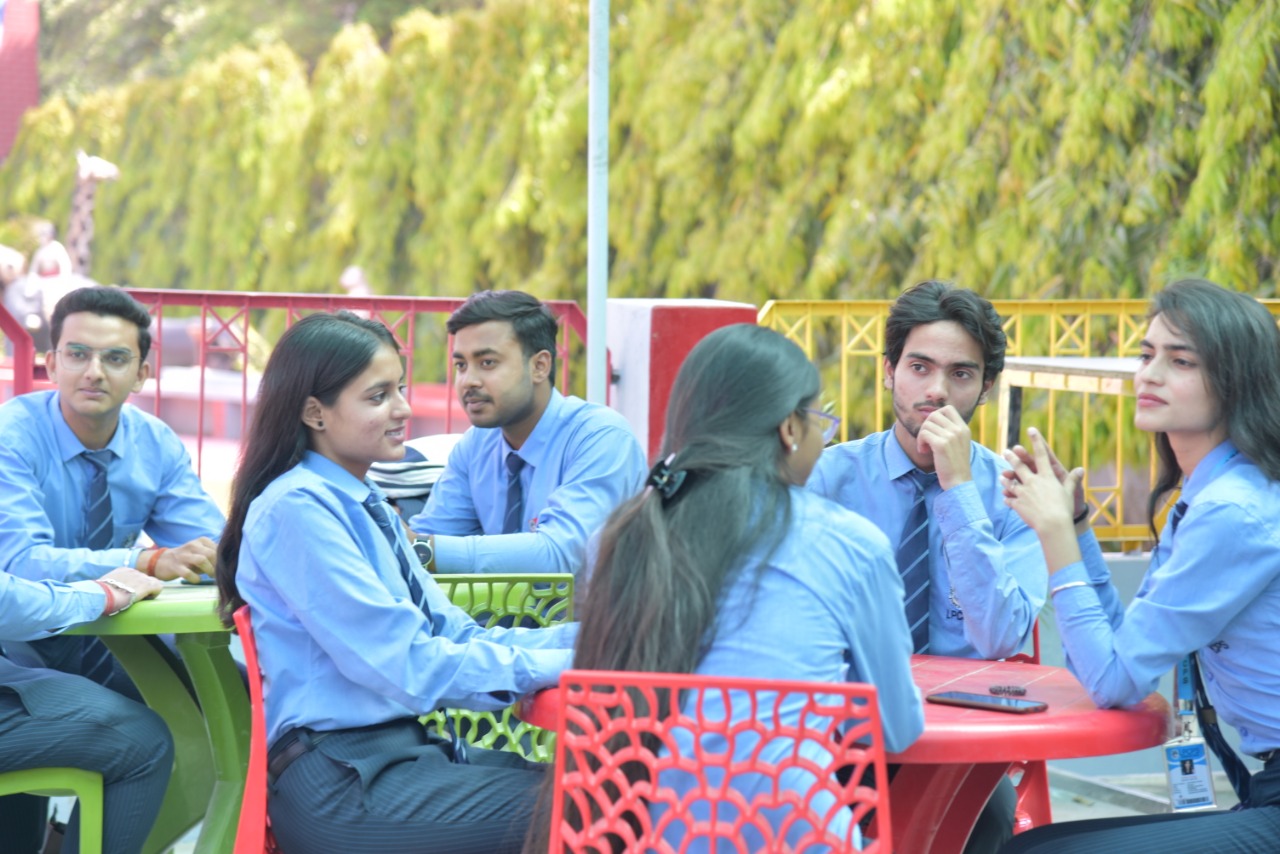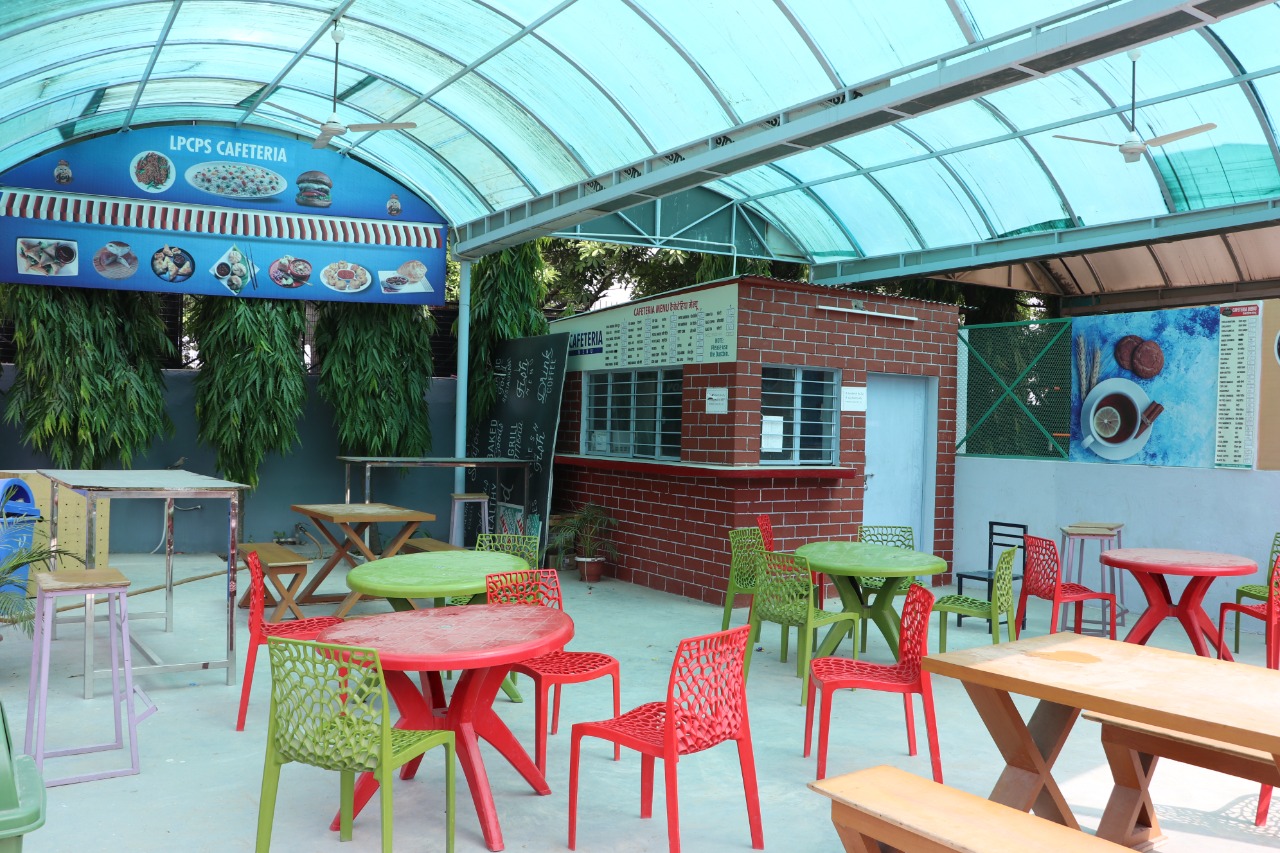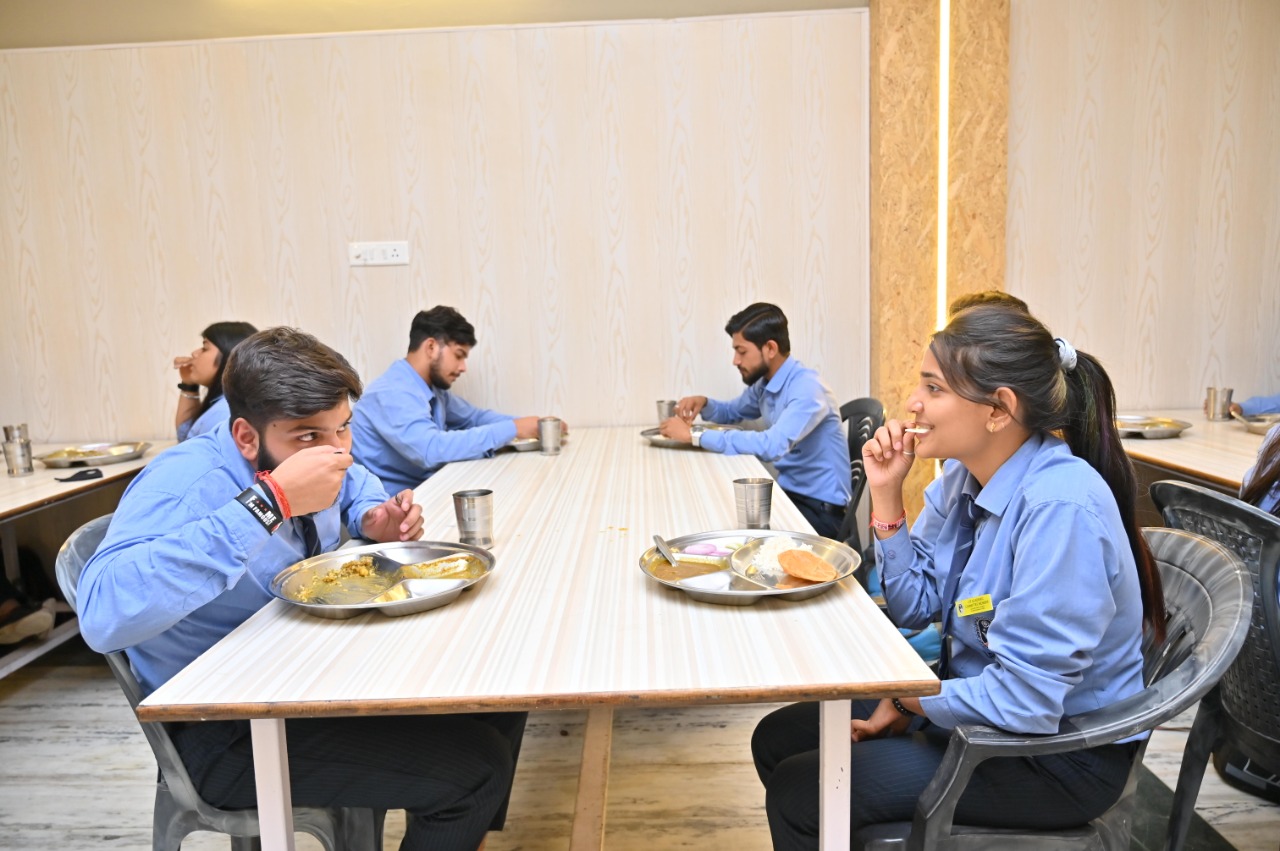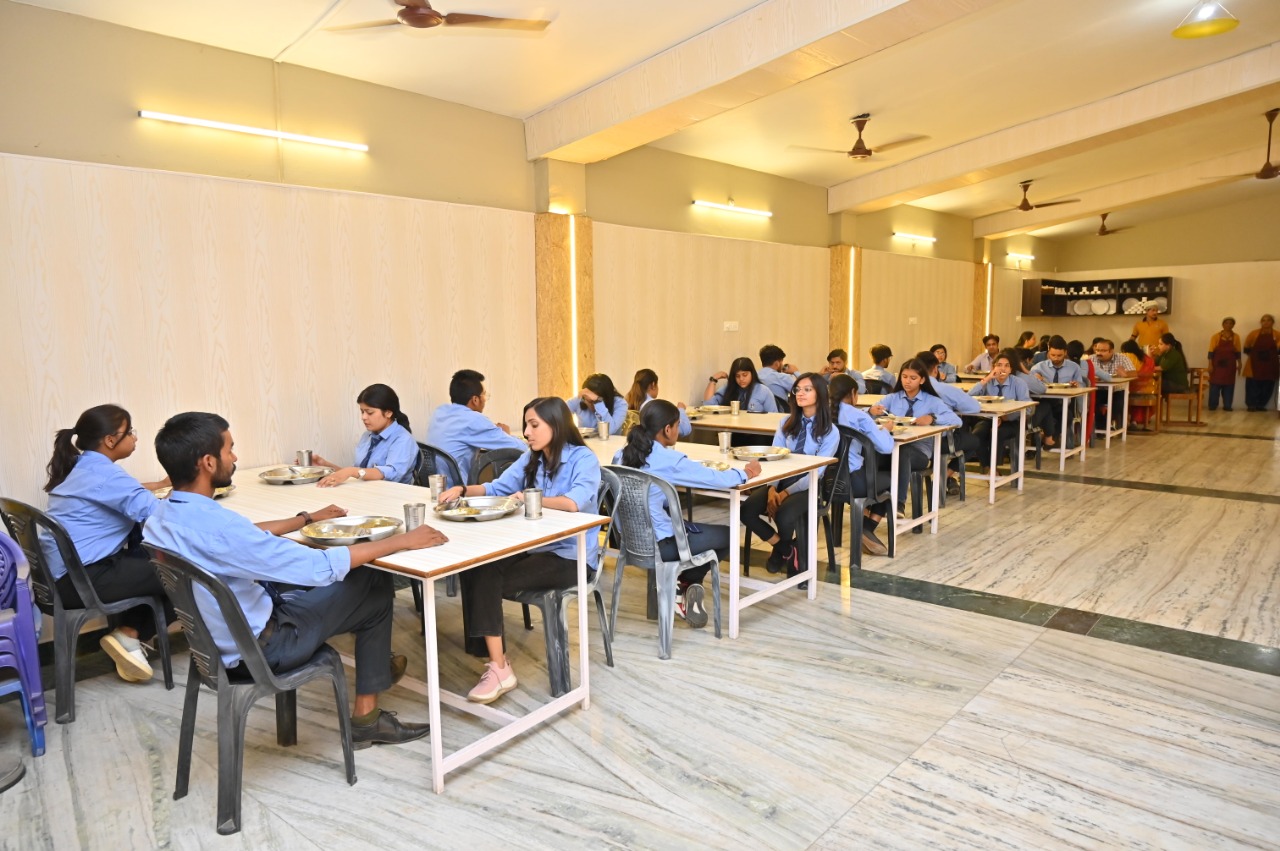 The college has a spacious & open area canteen facility for the students as well as teaching and non-teaching staff. it is capable of catering to the demands of the students and can accommodate 50 persons at a time. It runs under college management. The College canteen also caters to the functions organized in the college programs like seminars, conferences, and workshops. The kitchen staff takes care to provide the students and staff a nutritious and hygienic food at our campus canteens. A variety of hygienic food and snack items includes South and North Indian Meals, Variety Rice's Chinese Foods Fresh Juices, etc.
Hostel
Hostel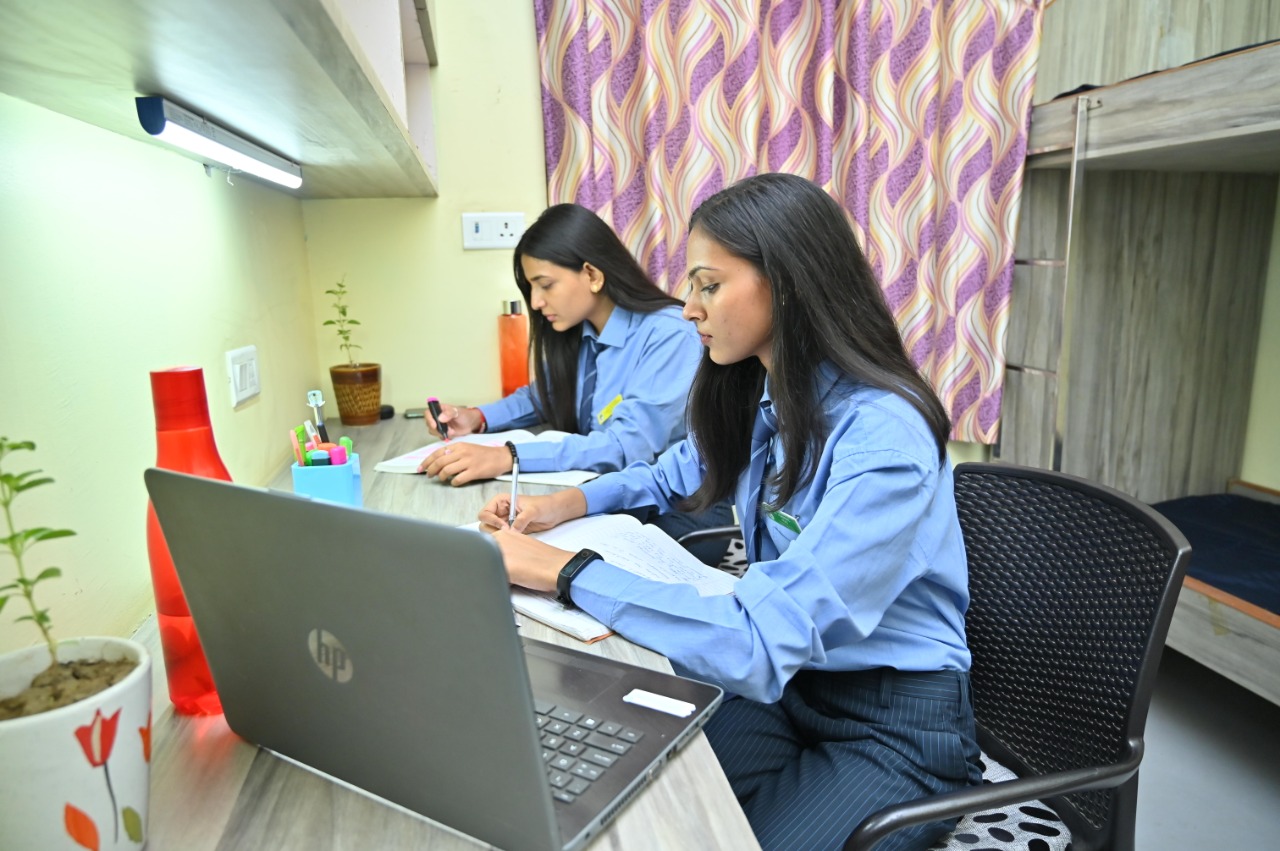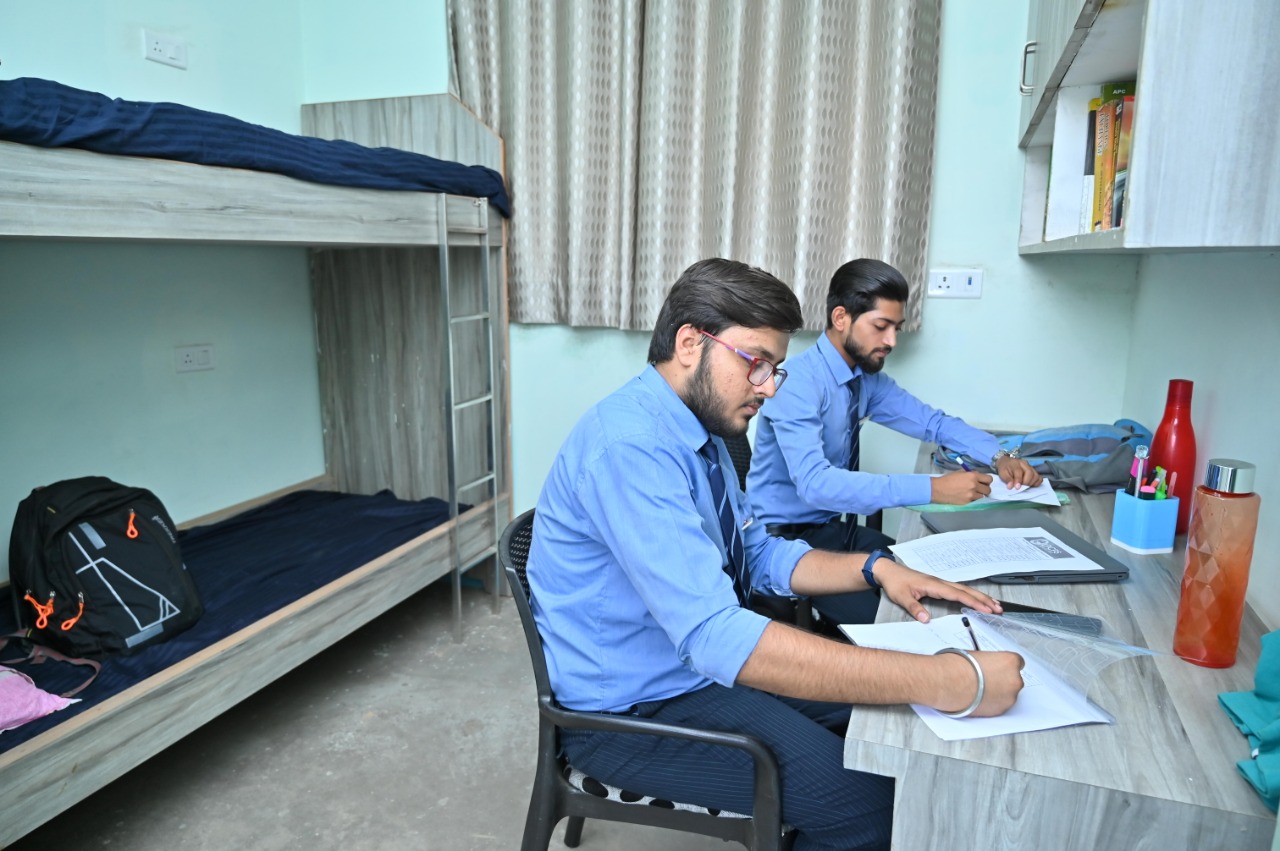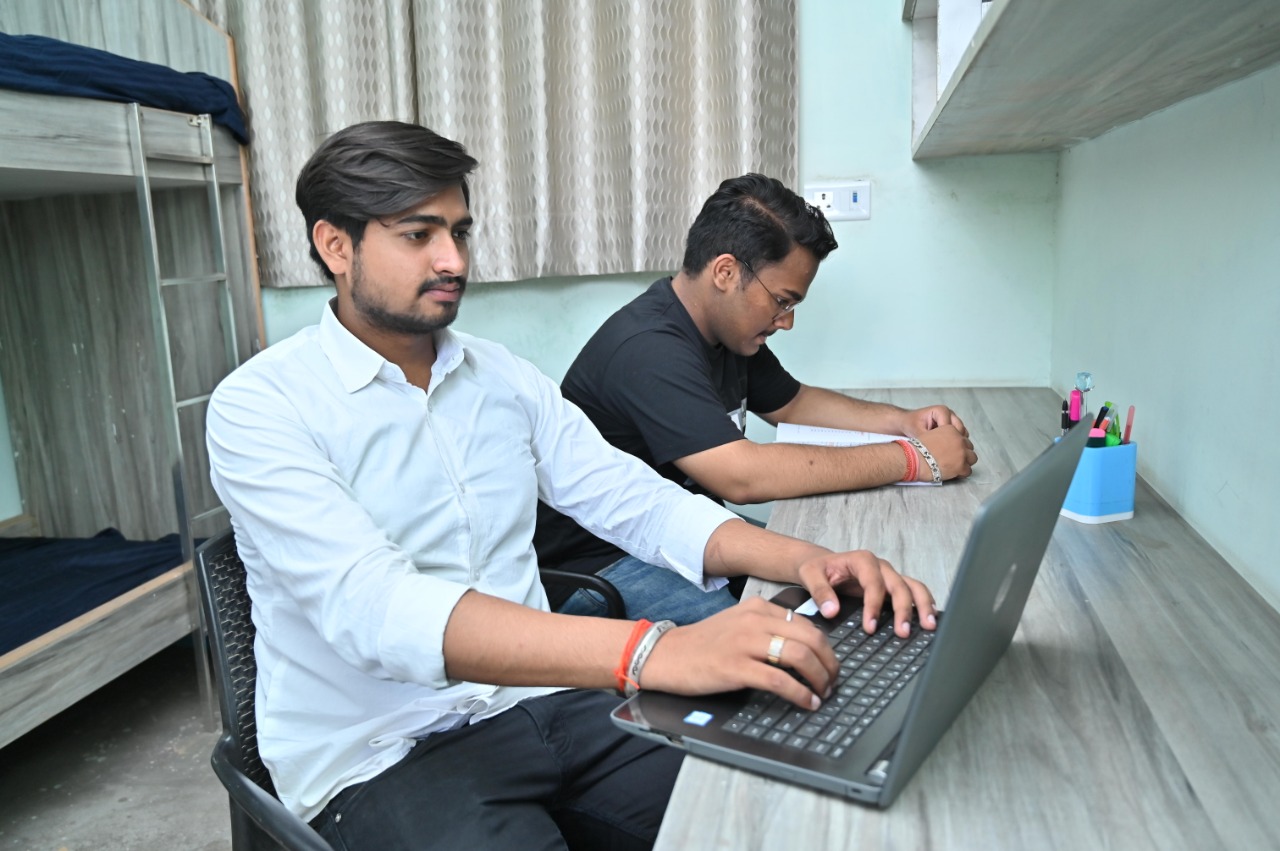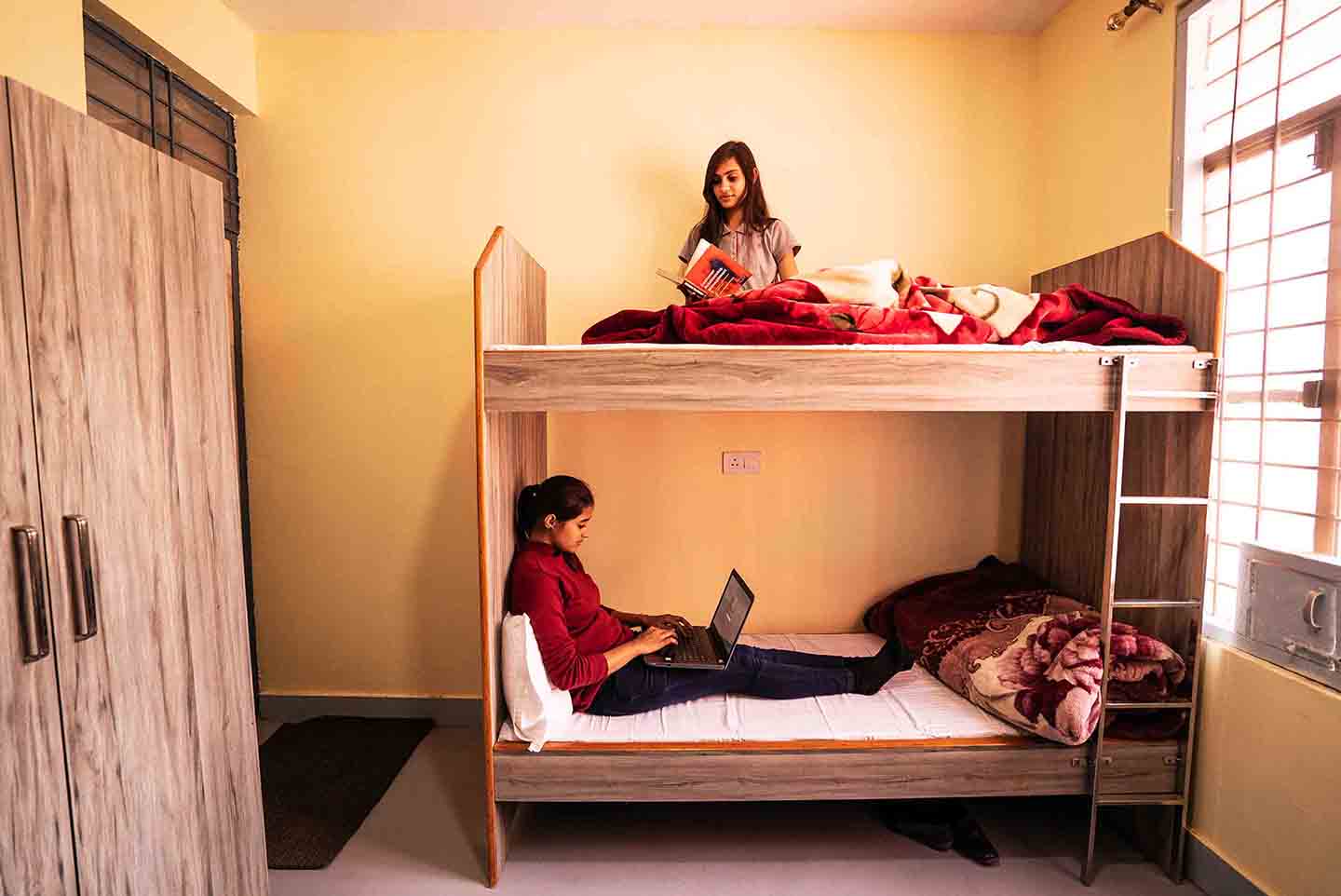 The college hostel facility is available separately for boys and girls. The hostel for girls is located in the college campus and the hostel for boys is located some distance away from the college. A common mess system is available for both the hostels, which is present on the college premises. Students can choose AC or Non AC hostel rooms as per their convience. For more details, you can contact the Admission Cell of the college.
Gym
Gym Inner/Outer view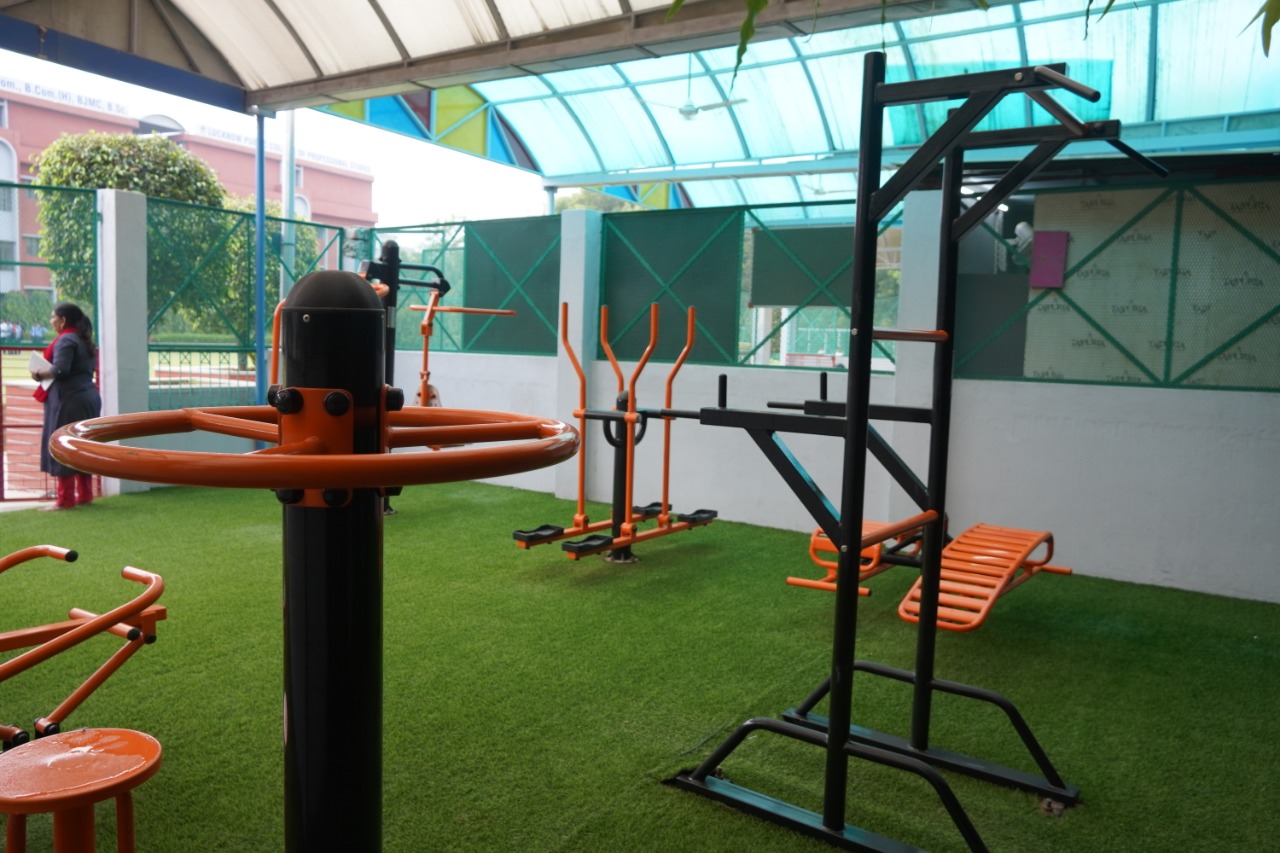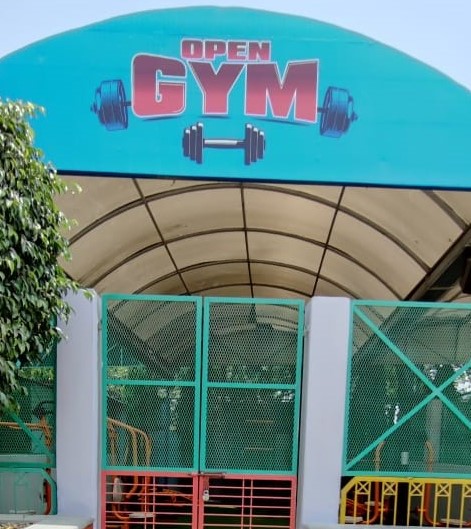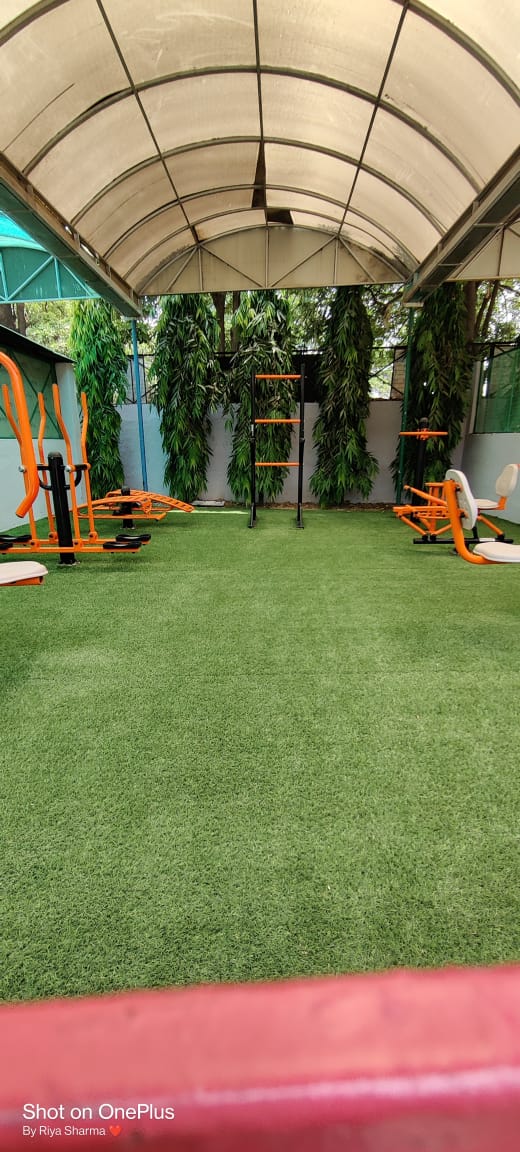 LPCPS has an open gym in the campus with well equipped machines and equipment for the fitness run of the students. Open gyms are a new trend and our college follows it with all concern. A Gym which include some weight machines, maybe bars to hang from, specially adapted step-master type equipment and a variety of lower limb exercisers. 
Safety & Surveillance
CCTV CAMERA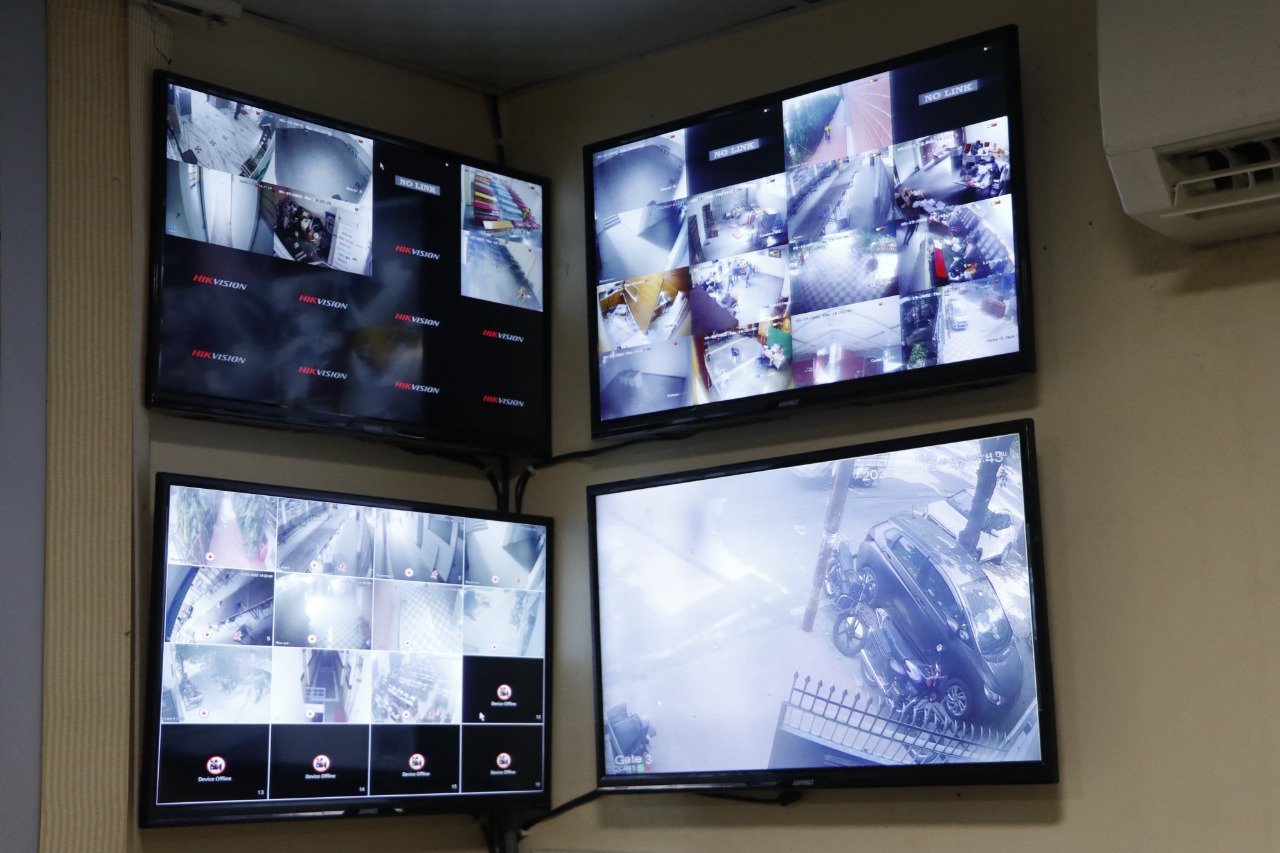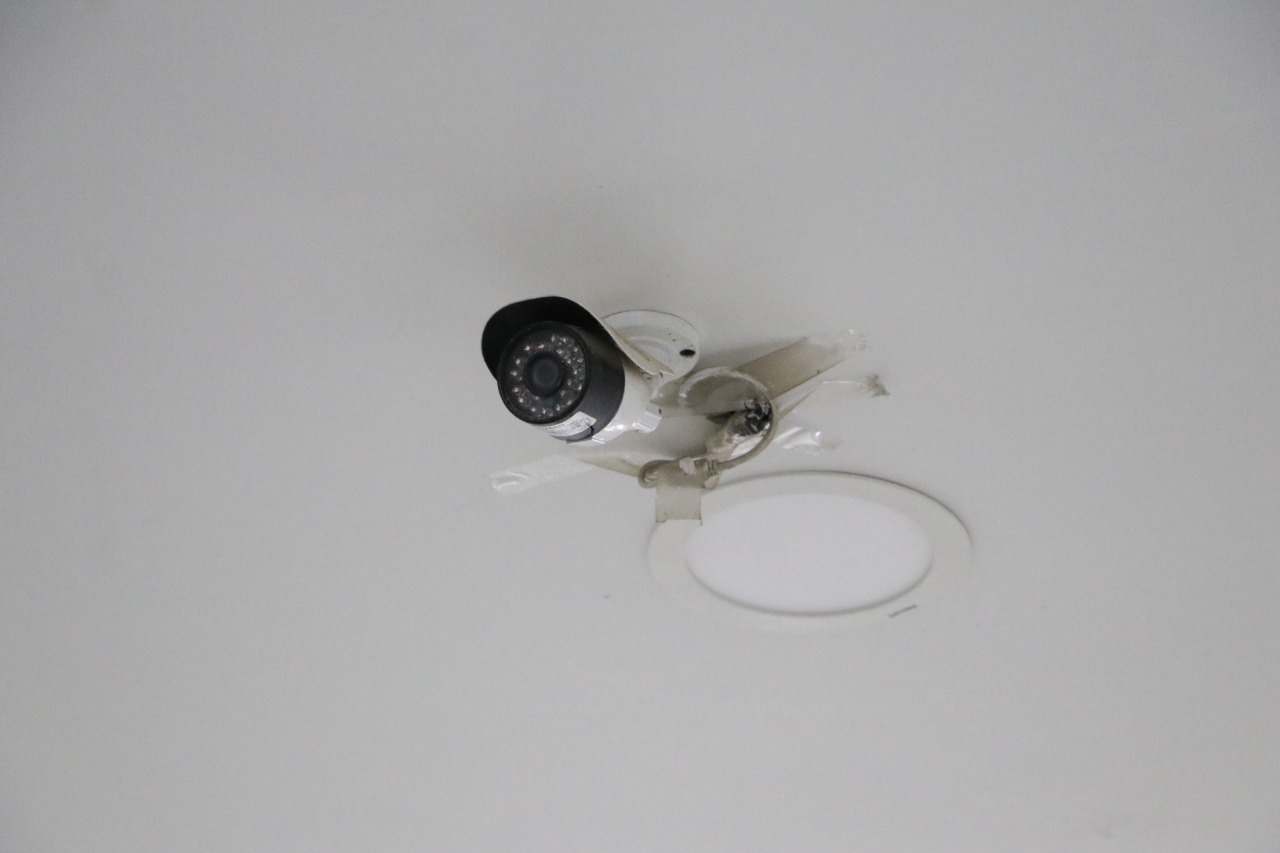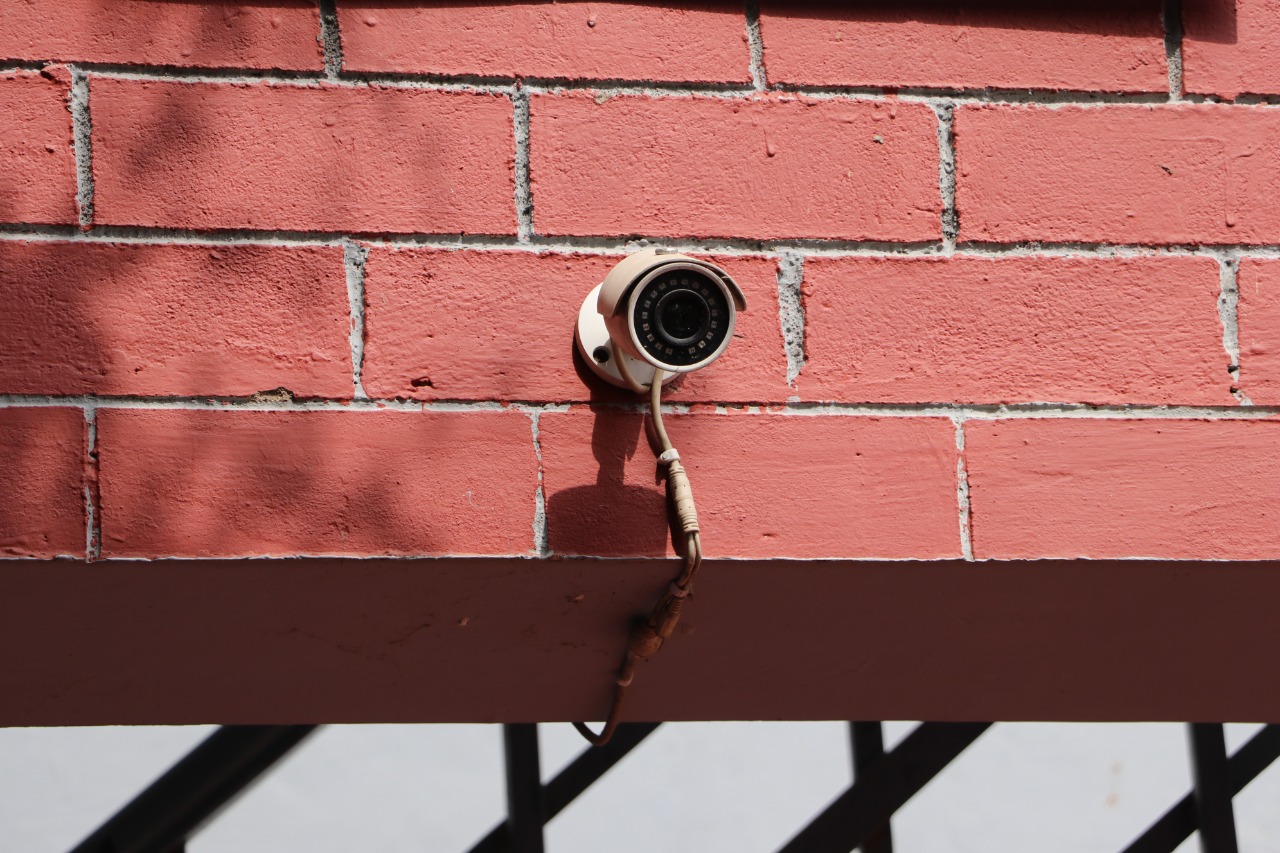 The Institute is very conscious about the safety and security of its students. The whole campus is under CCTV surveillance protocol and monitors inputs from 80 cameras 24 x 7. LPCPS has firefighting system in place in every building and lab.
Internet & Wi-Fi
Internet & Wi-Fi Campus
The college campus is well equipped with Wi-Fi facility. Internet connectivity is available through both leased line/broadband. Computer labs are equipped with projector and Internet facilities that offer 24X7 accesses. Class rooms are given Internet facility through Wi-Fi / LAN cables which helps in providing interactive teaching learning environment. Wi-Fi facility is also extended to Library, Conference Hall and Auditorium as well.
Conveyance
Bus Facility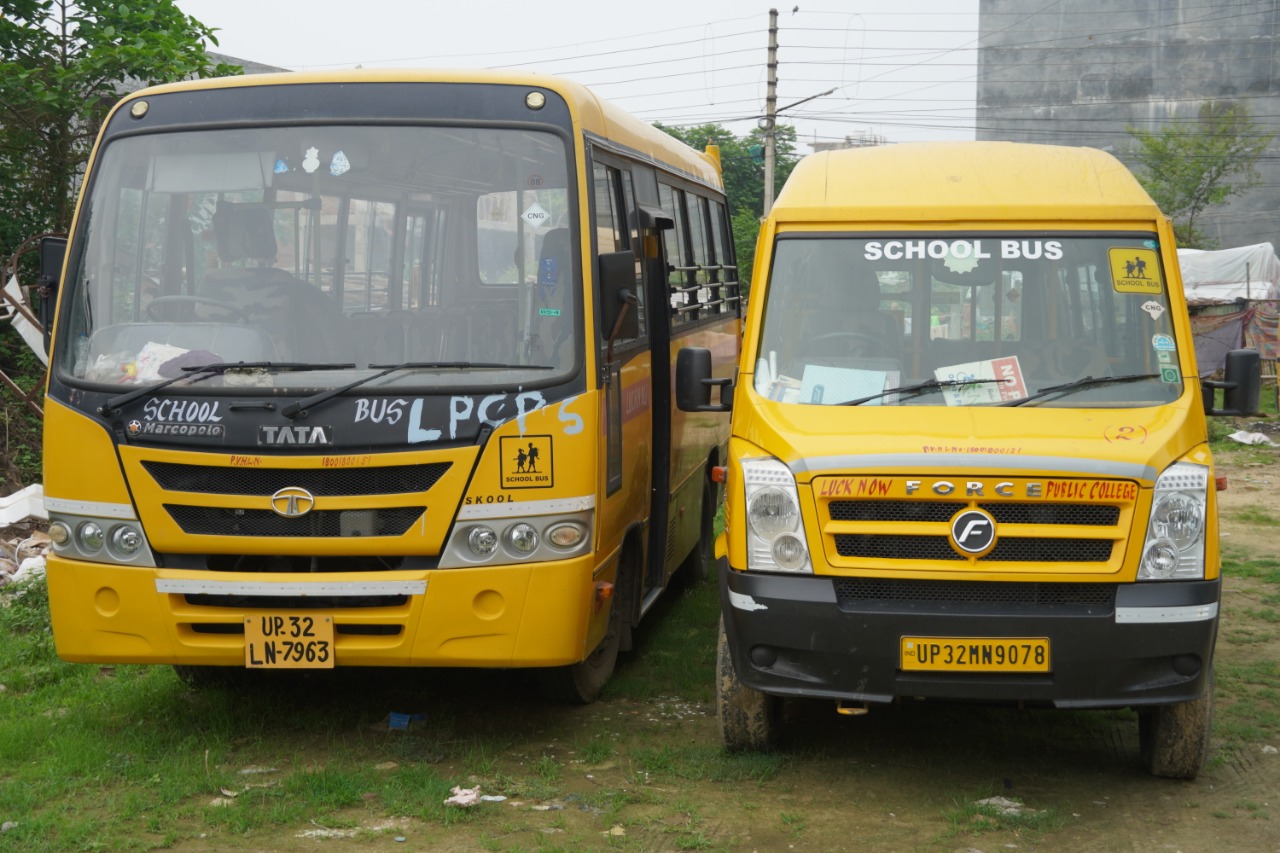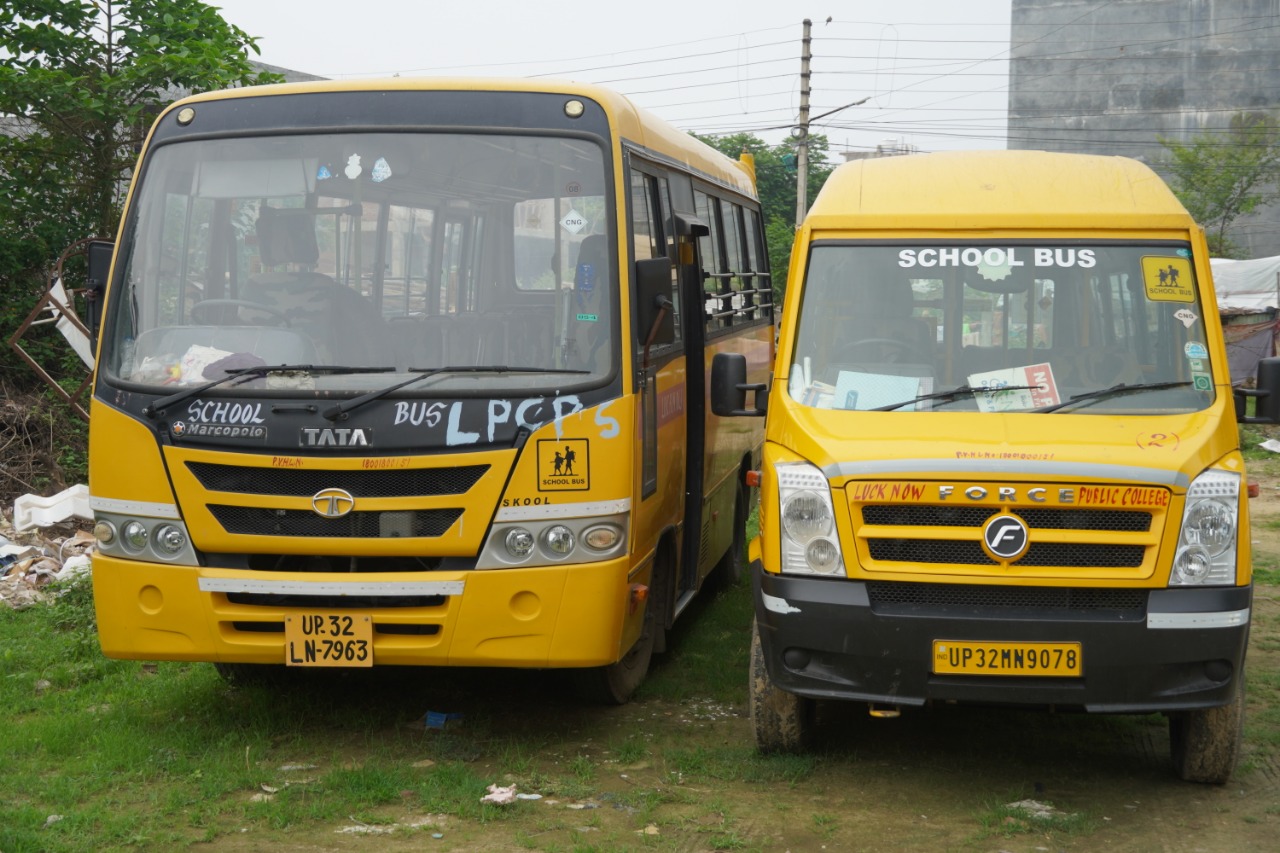 In today's age reaching out to one of the finest college is a herculean task. Hence to keep transportation hassle-free and affordable for students, the college has its own well connected fleet of buses and vans facility to pick and drop the students from almost all nook and corner of the city and upto Barabanki.
E-Sarthi
E-Sarthi
LPCPS has launched an E-platform where students will get incessant solutions to all their academic needs. E-Sarthi is a platform where students will get regular updates regarding their attendance, class schedules, online exams and can get access to a brainteaser of their syllabus. It is a user-friendly interface for both faculty and students where they can stay close to each other in this era of social distancing.